Happy Monday, makers and crafty friends! Did you take sermon notes at church over the weekend? If so, let's whip them out, review and make something fun and memorable!
Today I'm sharing how I used Elaine's Print & Pray sets, Put a Bow On It, to create a sermon notes spread in my pocket size TN.
Before I cut a single printable I looked over my sermon notes from a few Sundays ago (I typically am a couple weeks behind). This will differ depending on the speaker's style, but my notes include an introduction, the main point and then a wrap up which includes practical application. When looking over my notes I highlight points from each of those sections and include a summary in my spread. It's a fun way to interact with your notes once more and really helps them stick :)
I chose to print Elaine's patterned paper on clear sticker paper and cut little wonky boxes from each pattern. Then I cut out the inside of each box until I was left with only the outline of each piece. I stuck those down, four in all, onto the pages of my notebook to hold my journaling. With the typed alpha stamps I stamped part of the title of the sermon. Then, using an assortment of alpha stickers, I spelled out the pivotal word from the main point of the sermon.
With a bit of white space around each box I added two bow printables and stamped fun spotty dots with StazOn ink. Then I added a few enamel heart stickers in coordinating colors along with a date stamp.
And there you go! A fun (and mini) way to inject some color and pattern into your sermon takeaways!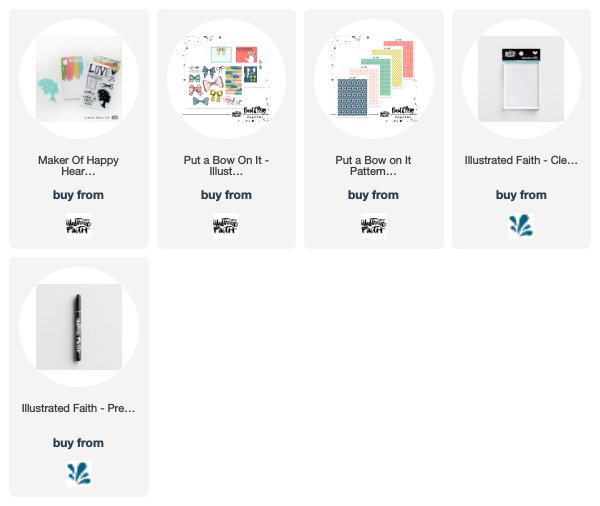 Additional Supplies: Websters Pages Pocket TN in Aspen Green | Bella Blvd Florence alpha stickers in Black | Doodlebug Abigail and Skinny alpha stickers in Beetle Black | Studio Calico mega date stamp | StazOn jet black ink