Hi there friends! I wanted to introduce you to one of the amazing artists behind our devotional kits. Emily designed the "Be Brave Devotional Kit" She is the talented designer behind joyful papery and I thought it would be fun to get to know her a little better!!
Emily, I was so excited to get the opportunity to work with you but I admit I didn't know you very well when we started. As I read through your devotional I just fell in love with your sweet heart and wise words! Can you tell us a little about yourself?
You are so sweet! I'm a coffee-drinking creative, head-over-heels for my Savior. I love being outside. When I was young, you could find me climbing in trees or collecting rocks, and today God's creativity in nature inspires and captivates me still! I married my college sweetheart while we were still in school and swimming competitively for our college, Ball State University in Muncie, Indiana, and we'll celebrate our 6th anniversary this month! We laughingly call ourselves 'nomads for Jesus', as we've moved 7 times before our 6th anniversary! We've also walked a road which includes miscarriage, infertility, and foster care, and because of this my heart beats fast while encouraging women in their daily life and advocating for orphan care and infertility. I believe in being brave in our lives, and celebrating each small and simple gift in our days.
I really LOVED how open and honest you were in the devotional about some of your struggles to trust God and to know HE had a plan for you. Can you share a bit about your testimony with us? 
Absolutely! The Lord captured my heart in college, ironically during the same time He captured my (then-boyfriend) husband's. We were 19, and fell fast into following the Lover of our souls. We've always viewed our marriage as our first ministry – first to each other, then to others through the way to love, value, and respect each other.
Relationships have always been of the utmost priority in my heart, and when I first met the Lord, I was blown away by His desire for close communion with me. Since then, my Jesus has been my constant companion, walking with me through the loss of friendship, into engagement and marriage, through a miscarriage and continued years of infertility, through foster care and saying goodbye to our little loves. He has shown me faithfulness and steadfast love unlike any I've ever been given. My life and the breath in my lungs is proof of grace abounding, mercy freely given, and peace transcending understanding. Through it all, I'm learning to see and really know, deep down in my bones, that this triune God – Father, Spirit, Son – gives all and is in all.
I love that you use the gifts God has given you to glorify Him, can you share a bit about how you got started in handlettering?
I've always been a doodler. I used to doodle on notebooks, binders, my arms (it's a miracle I'm not covered in tattoos!) and even my jeans (my saint of a mother still affectionately refers to them as my 'doodle jeans'!). I doodled in class and I doodled in church, and it became how I learned. Teachers would think I wasn't paying attention, but really, if I had to stop and just listen without writing it out, I wouldn't really 'get it'.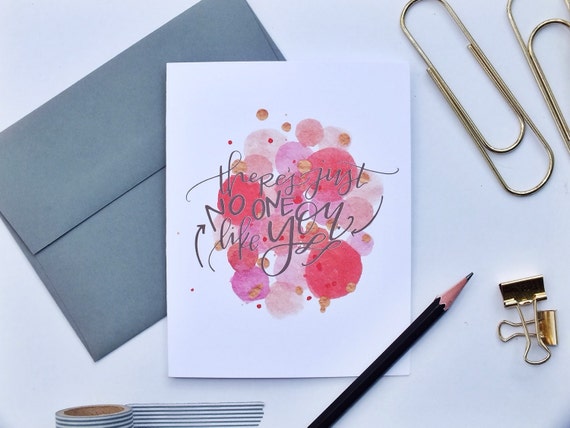 So when I gave my heart to the Lord and desired to hide Scripture deep in my heart, I would doodle out the verses. Through Instagram and Facebook, friends and family started asking me if I would create something for their favorite verses, quotes, etc. Over time and with practice (and a lot of erasers!), it became a little business of itself. It's my prayer that everything I create would bring glory to God and lead us directly to His heart, making us JOYFUL!
Emily I am just in love with your style, I think I want every piece in your shop! What is your absolutely favorite thing to create? 
Scripture!! It's true that all scripture is alive! It comes off the page and takes a life of its own as I'm creating. With each stroke of my pen, I fall captivated into the curve of the letters and the meaning of the words on the page.
Speaking of creating, can you show us where you create? 
Sure! Nothing fancy, just a sunlit corner of our little one-bedroom apartment in Virginia Beach.
When studying the Bible, I keep my watercolors/pens out just in case the Spirit sparks a creative fire. My bulletin board has become somewhat of a catch-all of little scraps of paper with notes from God and to God. Messy, but a display of His goodness!
Is there anything exciting coming up that we should be looking out for?
I'm currently creating a line of postcard-prints. Basically, you can send them as postcards with words of love and affirmation on one side, and then the recipient can frame it or mount it onto their wall, if he/she chooses to!
I'm also working on several BRAND NEW products, and the only hint I'll give you is they aren't paper products!!
OH I JUST CANT WAIT TO SEE!!!! For now some of my favorite items in your store are your prints!!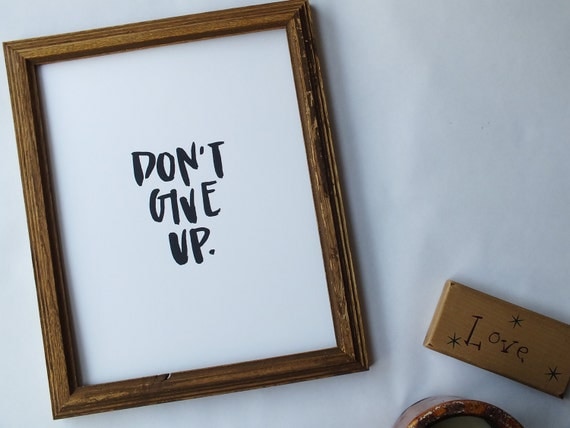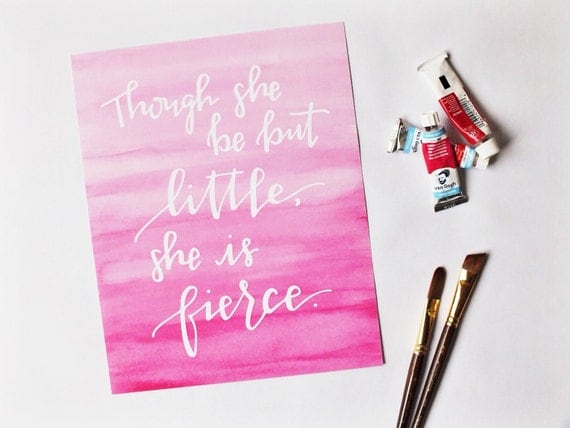 What artists are currently inspiring you?
Ruth Simons of GraceLaced is always a constant inspiration in my creative work. She's a crazy talented artist, but more than that, she always, always puts the Lord first in her business.
Thank you so much for sharing a bit more of your heart with us Emily! I love working with you and can't wait to see what you have up your sleeve!!! If you are interested in diving into the devotional Emily wrote for Illustrated Faith it is available here in our devotional kit. It comes with some of my FAVORITE stamps !!! To help you illustrate your faith in the margins of your bible!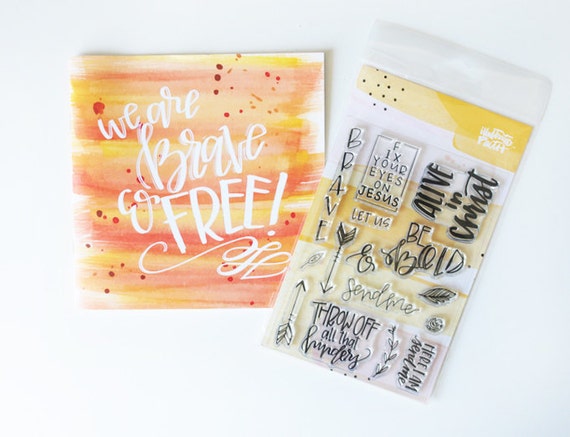 Thank you! Have a wonderful day!! xox – Shanna