Do you work with the Illustrated Faith devotional kits? They are seriously the BEST! I love all the content they include as well as the stickers & beautiful artwork on the cards! Not to mention an entire roll of washi tape in each kit!? #allthehearteyes Although I'll admit that sometimes if I'm super into the kit, it can be hard to stretch the product out for an entire month. I feel like I need to hoard the supplies or ration them out throughout the month instead of just creating what I'm moved to create!
One way I've found to stretch the contents of my kit is to incorporate printables from the Print & Pray Shop into my devotional pages during the month. Using printables can go a long way to helping you get the best bang for your buck in your supply stash. Why?
You can get them on demand! You don't have to wait for anything to arrive in the mail. See something you like? Grab it, print it, stick it!
The shop is always stocked, so you're guaranteed to find something cute to coordinate with any products you have. Getting printables that feature black & white designs are also great to print on sticker paper & stick OVER your paint & cards to make it look like it was meant to be!
You can print them as many times as you want for personal use! So if you use up a piece you really love, but you decide you want to incorporate it again later? No problem! Just print another copy! :)
I used the January kit called #Goals along with the Title Starters Vol. 2 printable set to create this gorgeous spread praying about my marriage! I printed the elements on clear sticker paper & adhered them over my watercolored background, then layered the kit stamps over it to create a seamless design. I even stuck a clear sticker from the printable right over one of the tip-ins from the kit to tie everything together.
Using the resources from the Print & Pray Shop is such a great way to multiply your stash & give you so many more choices to express your faith! Check out our entire inventory of downloads to find something you'll LOVE!
Are you already using your printables with your kits? Tag your photos on Instagram with the tag #printprayshop to share with other printable enthusiasts! We would love to see them!
<3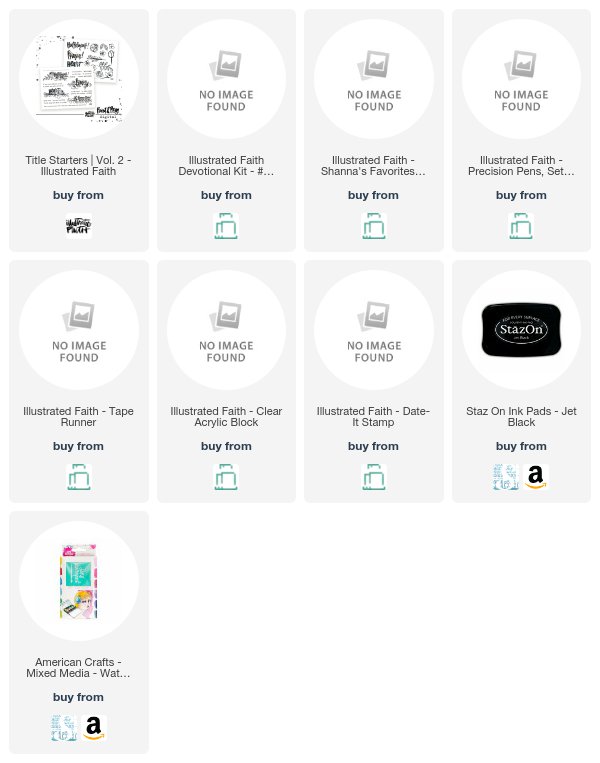 additional supplies: Illustrated Faith Advent Heart digital set by Shanna Noel (retired) | Master's Touch acrylic paint in Titanium White | fabric scraps | stapler | green & white stripe washi