"Be strong and courageous; don't be terrified or afraid of them. For the Lord your God is the one who will go with you; he will not leave you or abandon you." Deuteronomy 31:6 (CEV)
Summer is right around the corner and for a lot of us, that means travel season! I love the bright colors and images in this set from Shawna Clingerman. It exudes the fun and excitement of travel and adventure!
While I love travel and the memories and moments it brings, I actually tend to stress out when traveling. If you know me, you know that I'm a planner. I like to be organized and color coded and for things to be mapped out to perfection. When it comes to travel, 'adventurous' is not the word I'd use to describe myself. It would probably be something like 'controlling' or 'anxious 'or 'a little Type A.' I make a packing list weeks in advance, laying out the exact outfits needed and items required to make a trip successful. And heaven forbid, something has to change last minute or something goes wrong! The anxiety really starts to spin out of control then.
This journey of life is honestly not much different. I like to know where I am going, when, why and how. But we don't normally get those kinds of details, do we? We do, however, get the best road trip companion. God has the map. He knows where we're going and He is ALWAYS traveling with us. I hold on pretty tightly to this verse in Deuteronomy that reminds me: don't fear; God is with me and He will never leave me. I can hold on to that fact and trust Him in my faithful journey.
As I was pulling out items to use for this page, I LOVED all the journaling cards. Use #allthethings! So I had this fun idea of making a little "passport" to document my "travels" with Jesus. I used all the cards, (why not? I can just reprint if I want more later! The beauty of the Print and Pray Shop!), and simply washi-taped them together into a little booklet. Then I made the front and back cover with some of the patterned paper Shawna designed for this set. I added some alpha stickers, some favorite pieces from the set and voila, I had myself a little passport where I could journal away!
I wanted a way to attach my passport to my Bible page that wouldn't take away from layering some other elements underneath. So, I grabbed an adhesive business card holder and did a little surgery on it. Now, I'm able to slide my passport in and out of the sleeve when I want to add in any journaling.
I used a few other pieces from the set, printed on clear sticker paper–that suitcase gives me all the heart-eyes–along with some layered washi tape! Then I just piled up some favorites for a little clustered tab at the top!
So as the summer months spread out ahead of us and we start planning our vacations, join me in letting go of the fear. We can trust our faithful road trip companion and His map for our journey–wherever it may lead us!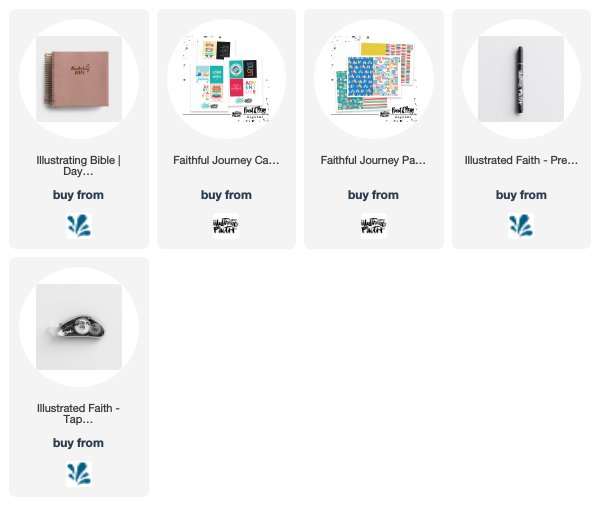 Additional Supplies: Avery full sheet clear sticker paper | washi tape | Studio Calico Mega Date Stamp | Staz On black ink | Tim Holtz sentiments wordfetti | Tim Holtz tiny attacher | self adhesive business card holders