If you've stopped by my Instagram feed lately, you might have noticed that I've put on a little weight. About 26 pounds of baby weight, that is! I'm 34 weeks & 3 days pregnant as of today & I'll be welcoming my baby son Quinn into the world in 3-5 weeks. Kind of ambiguous, right? Most women don't have a floating due date. But because of my many risk factors, my husband & I are in a world of uncertainty surrounding our first bundle of joy. Quinn will be in my arms somewhere between 37 & 39 weeks, so we're getting very close! Consequently, this situation is great training for a girl who loves to be in control of the situation. HA!
Parts of this pregnancy have been a breeze, & other parts have not been easy at all. In fact, we had a very very rocky start. Not only did we try to get pregnant for 8 YEARS before this pregnancy, but there were many questions surrounding Quinn's health in the beginning. I had some tests come back inconclusive & there was concern that he may have a genetic abnormality. Because of this, we have been under the constant eye of 7 different doctors since August. Constant poking, prodding, hormone monitoring, blood tests every other day, urine analysis, EKGs, injections, medication regimens, insulin titrations, diet restrictions, cardio echos, high risk ultrasounds, & non-stress tests to name a few.
There were times during the past 8.5 months when I wouldn't be on social media at all because I thought I had nothing good or pretty to report. I didn't share a lot of what was happening with our baby because truthfully, I didn't know what the outcome would be. While I was praying consistently, I still found myself shouldering most of the burden of the unknown. Sleep evaded me, especially in the first trimester when he was just a tiny little seed. I would be up all night worrying about his health & well-being & fragility. Crying was always just around the corner. Being alone was my enemy because my mind would wander to bad thoughts of miscarrying. Friends, WE DO NOT HAVE TO CARRY ALL THE WEIGHT OURSELVES! Surrender it to God!
As I'm nearing the home stretch carrying this little baby on the inside, I'm surprisingly calm. (Well… calm for ME anyway. HA!) I've been getting the house ready, making lists, & actually relaxing some. Because I have surrendered this child to the Lord. I'm putting my faith in Him to deliver Quinn into this world safely. With just a handful of days left before I become a parent, it's more important than ever that I just let the Almighty take over. It's not easy to do, but He is so much more equipped to handle the unknown than I am. He's always near & His plan is superior to anything I could conjure up.
You may be wondering where to start if you want to surrender your life & yourself to the Lord. How do you actually go about completing that task? I find that writing it in my Bible as a declaration is a good start. Just writing it isn't enough, but it's a good place to begin intentionally. But ultimately, the Lord knows your heart. You can be vulnerable with Him & make mistakes & relapse. His love remains. And all the while He will be working as you sort yourself out. Just ask me & these extra 26 pounds I'm carrying. I'm living proof.
<3 Elaine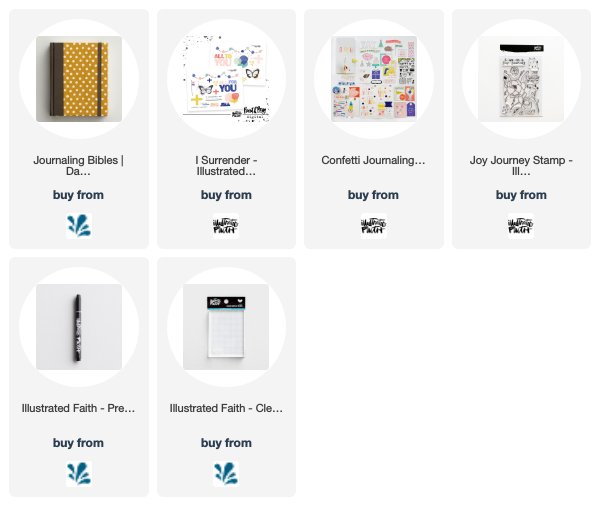 additional supplies: Tombow Adhesive dot runner | Staz-On ink pad in Jet Black | BB Puffy Heart Stickers in Bell Pepper | Dew Drop Versa Magic chalk ink pad in Pixie Dust | Dina Wakley Media Heavy Body Acrylic paint in Blushing | Tim Holtz Idea-ology sticker book in Big Chat | Tim Holtz Idea-ology sticker book in Chitchat | Amy Tangerine Document wood block alpha stamps | Recollections black & white stripe washi