My husband and I have resolved to get our five year old to begin to eat what we eat for dinner (instead of making him something else). He insists that he doesn't like what we're offering even if he's never tasted it before. Just try it! we implore. It is painstaking, but we're confident that it will result in 1. the end of my stint as a short order cook and 2. a new world of delicious foods unlocked for our picky preschooler.
When was the last time you tried something new? Not necessarily a green vegetable, but maybe a new hobby or service project. I love what Elaine shares in the devotional included in her Print & Pray set, Try Something New. In fact, she inspired me to try something new in my Bible page today!
He put a new song in my mouth,
a song of praise to our God.
Many will see and fear,
and put their trust in the Lord.

(Psalm 40:3)
I opened my interleaved journaling Bible to Psalm 40 and wanted to REALLY take advantage of the full blank page. Instead of journaling on a white background I thought it would be fun to paint the ENTIRE page and build on top of a pop of color! I started by creating a thin border around the outer edge using white acrylic paint. Next I used a skinny paintbrush to create an additional border in  bright fuchsia. And then I filled in the interior of the page with a sherbet pink color. I did have to go back over the bright pink to clean it up after the light pink paint went down. Once the white paint was dry along the edge I added black spotty dots just because :)
It took quite a while for my paint soaked page to dry, although no bleed through! I layered elements from Elaine's printables on the page once everything else was dry.  Then I used her Quinny alpha stamp set to stamp lyrics from the song Sing A New Song.
 Never the same
He's taken my chains
There's freedom in Jesus
Power to save
There is a name
Like no other name
There's freedom in Jesus
Shout out His name
Elaine shared that she's going to learn a new instrument-how fun! She reminds us that God instills talents and passions in each of us and we can grow closer to Him through those gifts! I have a couple ideas of new things to try in the coming months. How about you?? Consider inviting that younger gal over for coffee and crafting or volunteering in a new role at your church! The possibilities are endless!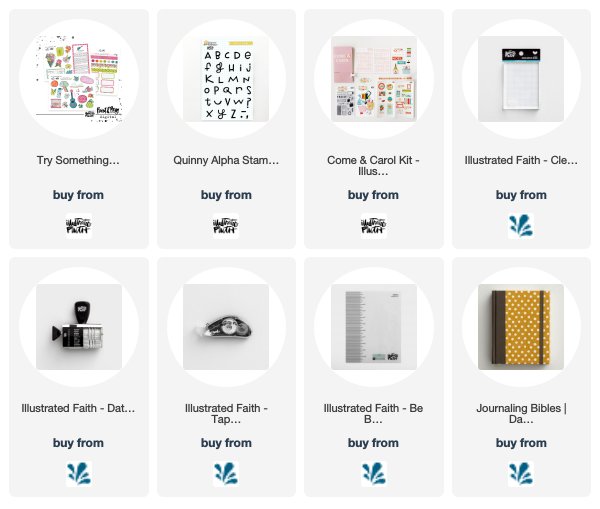 additional supplies: Target Handmade Modern Paint in Sherbet | ZIG Vellum Writer pen | StazOn jet black ink