Hello, friends!
Can you believe we're already halfway through Storyteller?
Just a few weeks ago I was excited to grab a glass of ice tea, sit in the sun and reflect on past stories of Gods goodness and faithfulness, to dig through the memorydex of life and journal every detail!
But that's not what happened at all. Instead, God said, "It's time to start a new chapter, do you trust me?"
The last three weeks I have been filling my heart and journals with all the promises I could find. Promises of peace, of victory, and most of all, His love.
So, today let's take one of those adorable file folders from the kit and turn it into A BOOK OF PROMISES.


I like to take out ALL. THE. THINGS and spill them on my desk. Sometimes the happiest projects come from a scrappy pile of tidbits!
You will need to cut (2) 2.78″ pieces of paper to create the pages and (1) 4.5×5.25 piece of paper to create a pocket!
I used my typewriter and stamps to journal out my notes and Bible verses. Don't forget to decorate the front and back of each page.

To finish the book, I used my sewing machine and sewed right down the middle. You can also staple it together if you don't have a sewing machine.
There are so many ways you could add this into your Bible. You could use washi tape across the last page and stick it down or you could attach washi to the binding and punch holes and stick it into the binding of your Bible. I chose to use more scraps and tie it down to my page.
And of course, no page is finished without a title and some messy art marks!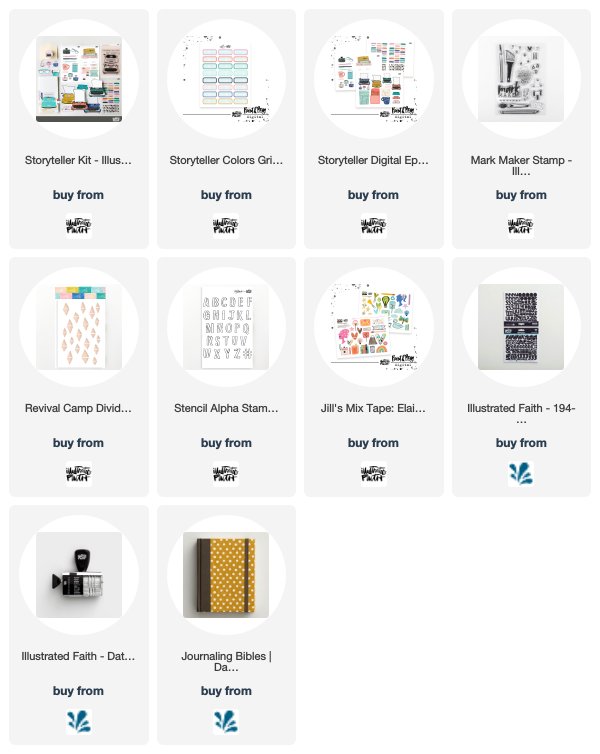 Additional Supplies: VersaFine black ink | Glue stick | Micheals mini alpha stamps | Maggie Holmes carousel stamp | Black craft string