Happy Monday, wild flowers! I am so excited to share a new bible journaling page with you, this time using the new Wild [flower] devotional kit! In session one, author Bailey (love her!) asks, "what areas do you want to grow with God". Turns out I have a few answers for this question, but I'll share just one today :)
I flipped Romans six open in my journaling bible, grabbed the kit and some Neocolor II water soluble wax pastels and set out to create my page. I journaled about how I would love to grow wild, quick obedience to God. So often I try things my way, only to be disappointed, hurt or frustrated. I want to cultivate instant obedience as I walk by the Spirit, not hesitating to do what pleases the Lord. Verse twenty-one expresses the reality of sin (or going my own way) so perfectly,
What benefit did you reap at that time from the things you are now ashamed of? Those things result in death!
One modern author notes that the bible says obedience to God proves our love for Him, demonstrates our faithfulness to Him, glorifies Him in the world and opens avenues of blessing for us.
For this page my goal was simple: try something new and use #alltheflorals! As I mentioned, I grabbed a few Neocolors in colors that coordinated with the wild [flower] kit. I wanted to create layers of color and florals for my title to rest on. First, I put the large floral stamp from the kit onto an acrylic block and lightly wet the surface of the stamp with clean water. Then I scribbled one Neocolor on top of the wet stamp until it was covered in pigment.
(Half of my stamp is black because I had previously stamped with Stazon. Not to worry, none of that ink transferred on to my page!) Next, I stamped half of the large floral on my page, letting the other half hang off the edge. I then rotated the stamp one hundred eighty degrees and stamped it again at the bottom of my page.
The impression isn't perfect, and that's just what I was going for! If you try something similar, I recommend experimenting with a scrap piece of paper first so you know how much water to prep your stamp with. Too much water and you won't be able to tell they're flowers. Too little, and the pigment will remain chalky and most likely won't transfer from your stamp to the paper.
Before stamping again, I thought it would be fun to add a little more color to the page. I selected another Neocolor and repeatedly swiped the tip with a wet wipe to transfer pigment onto the wipe.
Then I dabbed the now colorful wipe onto the edges of my bible page, being careful to blend out the edges.
The wet wipe is wonderful for this technique because there isn't a lot of moisture to make the thin bible page buckle. I let the page dry and from there I continued wetting, coloring and stamping the floral stamp in a darker color on top of the teal background.
I continued to layer floral pieces from the kit, first the acetate and then the flower sticker. I added my title and journaling and voila! A beautiful reminder about what I hope to grow with the Lord's help.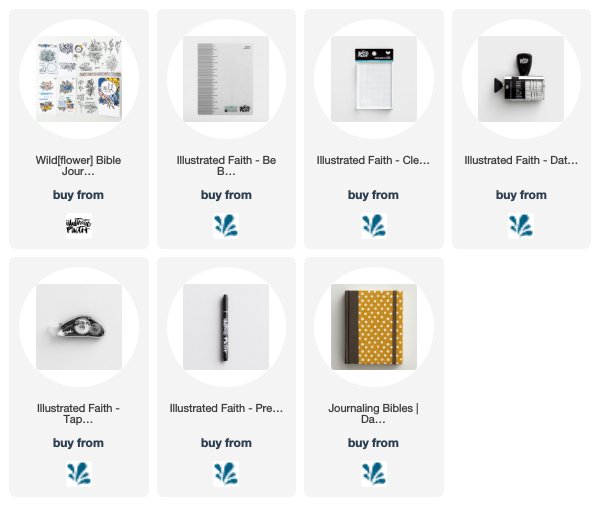 Additional Supplies: Stazon jet black ink | Confetti Ink Crush | tim holtz tiny attacher | neocolor ii in sky blue, turquoise green and indigo blue.