Hey, friends! Jillian here and today I get to share a Bible journaling process video with the new Heart Layers devotional kit which is available NOW!!
In this kit, our contributor Angie walks us through the four layers of our hearts as we experience the Lord's healing process. At the end of session one she points us to Hosea 2:14-20 and invites to journal the truth of who God is and ask Him to prepare our hearts for the journey.
Hosea is a prophet to the Northern kingdom of Israel and they (God's chosen people) are entrenched in idolatry, social injustice and lawlessness. They have rejected Yahweh.
"'Therefore, behold, I will allure her,
and bring her into the wilderness,
and speak tenderly to her.'"

Hosea 2:14 (ESV)
He will lead her (Israel) into the wilderness (exile) for the purpose of repentance. To turn their hearts back to Him.
In the devotional Angie says, "the Lord is drawing you out to speak tenderly to you". As we read on in the rest of Hosea chapter 2, God does not plan to leave them there.
Angie, too, reminds us that He is caring for our hearts with love and compassion.
I love to kick off new devotional kits with a page focusing on the Lord and His character, so this was a welcome invitation :) To get started I brushed a light pink paint on my page. Once that was dry I used the grid stamp from the journal crush stamp set (inked with acrylic paint-a fun experiment!) and stamped over the lighter paint. I so love the tone on tone look!
My title reads "our Healer, great is Your faithfulness". I chose to stamp the second half, great is Your faithfulness on vellum with StazOn ink. That is hands down my favorite stamp, it could literally be used on every page of Scripture!
From there I added more and more hearts, some washi, journaling lines and a date stamp to my page. A simple-ish entry to kick off our newest devotional kit. You can find more information below -we'd love to have you join us for Heart Layers!  <3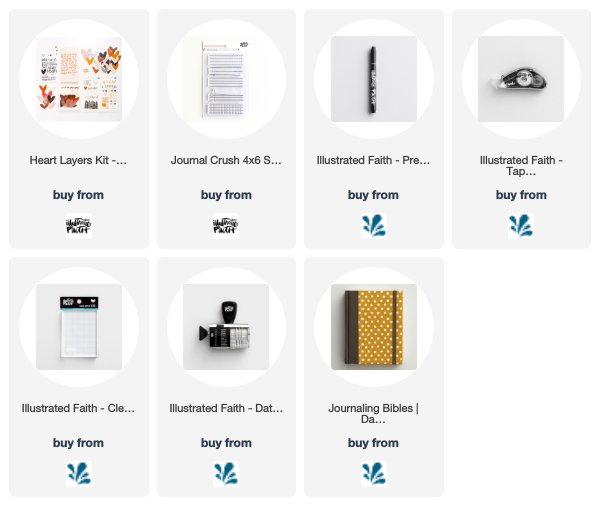 additional supplies: Target paint in Sherbet | Anita's Acrylic craft paint in Rosy Mauve | Bazzill white vellum | StazOn jet black ink