Hi friends! I'm here today to share a fun page using some new printables in the Print and Pray Shop! Today, I'm using Mandy Ford's newest set, Thrill of Hope. I love the poinsettias and holly leaves in this set! Many times when I'm journaling, I'm looking for a way to document little things I'm learning in my reading plan or a book I read. I love it when I can grab a cute printable and use it anywhere!
I printed this digital set onto clear sticker paper, so I could just peel and stick. I'm also using two clear alpha stamp sets from the Illustrated Faith shop – the Quinny Alpha and the Storyteller Typed Alpha. I think they blend really well together, especially when you stack them unevenly.
Today, I wanted to journal in the book of Isaiah 9. I started reading a new book this week – Hidden Christmas: The Surprising Truth Behind the Birth of Christ by Timothy Keller. I haven't gotten very far in the book and I'm already struck by some of the things the author points out. I'm no theologian, so bear with me.
I love this quote:
Christianity does not agree with the optimistic thinkers who say, "We can fix things if we try hard enough." Nor does it agree with the pessimists who see only a dystopian future. The message of Christianity is, instead, "things really are this bad, and we can't heal or save ourselves. Things really are this dark – nevertheless, there is hope."
Hope! Isaiah 9:2, "The people who walk in darkness will see a great light. For those who live in a land of deep darkness, a light will shine." God sent His son, Jesus, into our world. This light: Jesus, fills me with the overwhelming joy I have in knowing Him. Jesus is the Light of the world! As much as I can try to fix things and manufacture my own peace and joy, and try to make everything better, I can't do it. But, I have Hope through Jesus! If you're struggling because as hard as you work you can't make it all perfect, take heart, because you were never meant to fix it all.
Friends, that's what I've been thinking about the past few days. Thank you for joining me here today!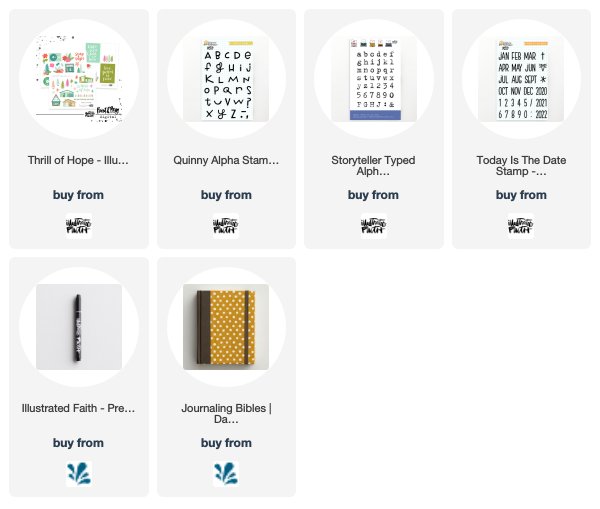 Additional Supplies: Avery Clear sticker paper