Today's carol is one of my all time favorites!!! I've sung it so many times, in choir, on the worship team, and I love to belt it out every time it comes on the radio or Spotify. It's one of those classics that will never get old. It brought me straight to the story of Jesus in a manger and the Angels singing praises because the long awaited Savoir was finally born. Can you even imagine the celebration? Moriah was born just a couple days before Christmas and I remember thinking how amazing that night must have been… all for a tiny little baby who came to do big things in his short life on Earth. I knew this one had to go in the margins of my Bible and not just in our cute Traveler's Notebooks… Because I want to create every day of this Advent, I wanted to create something very simple and quick. All my pages will have the number for the day and also will have a simple painted background, stamping, paper layering, title, and journaling.
STEP ONE:
stamp a painted background using some of my favorite things I can find around the house, dipping them in paint.
STEP TWO:
assemble some paper pieces together and add them to my page. Also add my title with stamps or alpha stickers.
STEP THREE:
add some final stamp details and journaling lines… I love the music staff journaling lines!
STEP FOUR:
add your journaling and any last minute details you feel are missing… Don't forget to date it! I'm just using the number stencil to create the day of the devotional which coordinates with the date of Advent.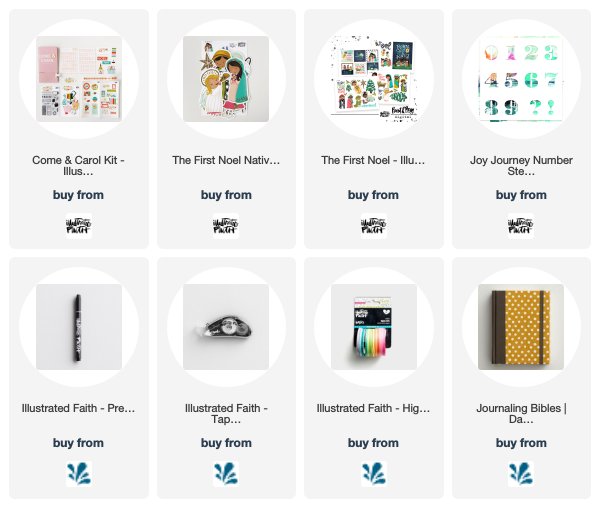 Additional Supplies: Acrylic Paint | bubble Wrap and shelf liner | Faber Castell Big Brush Marker