Greetings Illustrated Faith Family –
This is my second blog post using my Commit Devotional form the Revival Camp Kit Two (you can find the first post here  Watercolor Bible Journaling Tutorial | Revival Camp – Commit – Watercolor Sprays). I split my journaling in two because, well, I wanted to use ALL the pieces and who knows if anything I write for Jesus will ever make it into print again???   Since all of my referenced scriptures were journaled in, I prayed.  I asked the Lord where He might want these last treasures.  What did He want to say to me?  He whispered,
Hold loosely. Amy, your steps are mine to order and don't worry if you fall or fail, I will be there to extend my hand.  Your job is to give me your steps.  I am always doing something new.  Give me your steps.  Listen child.
I kinda like to "know" where I am going.  I kinda like to stay in the places I know how to navigate.  But here's what God says in Psalm 37:23-24 ESV
23 The steps of a man are established by the Lord,
    when he delights in his way;

24 though he fall, he shall not be cast headlong,
    for the Lord upholds his hand.
In general, I don't think many humans like change.  We don't like to let go and step into the water of a vast sea when we don't even know if we can swim.  But this is the journey you chose when you belong to the King.  You give your very steps to Him and it's a wild, yielded ride.
You give Him your heart and every gift He entrusts to you.  You never hold tightly to things.  You still your mind and heart to listen to the Master's next directive and then you pray, pray, pray for the courage and clarity to step out into the new, into the unknown.
So I am praying.  I am asking.  I am doing my best to listen.  Jesus, my steps are yours.
Let's journal truth friends.
Gathering Supplies
I decided to cut out the word steps freehand out of one of my favorite Illustrated Faith papers.
The process is simple but unique to each person.  Cut a square or rectangle and then "carve" the letter out of the box with your scissors.  You can even draw it with pencil first and then cut it out.
I love the wonkiness of this technique – try it!  Next I added a small paper envelope from my stash and cut off a piece of the stars packet for interest.
Layering always adds such dimension.
Using my tiny stapler to attach my envelope stack to my page.
I used the washi tape to highlight my verse but cutting strips and creating a box around the scripture.  I also added the Revival Stamp sticker above my word "steps".
I used a combination of my tape runner and glue to adhere the letters and stars down.
I added even more dimension and meaning to my envelope by adding a butterfly half (the other half was used in my first post and entry using the Commit devotional).
More glue.
I used colored pencils to underline some words that stood out to me in the devotional.  Kinda weird to do this with your own writing!  I also added the trees underneath my pocket.
I slid the devotional into it's pocket.
I added the word "commit" with pink alphas and the words "to new" with blue alphas.
Another layer to my pocket – one of the punch out feathers from the kit.
Date stamp.
hmmm…. is it done?
I think some stars from the kit!
Yep.  Done.
The pocket is my favorite.
What NEW thing is God calling you to?
Time to let him order your steps friends!
I love The Passion Version of these verses.
23 The steps of the God-pursuing ones
follow firmly in the footsteps of the Lord,
and God delights in every step they take to follow him.

24 If they stumble badly they will still survive,
for the Lord lifts them up with his hands.
If you makes some wonky alphas or do an entry using my Revival Camp Kit Two Commit Devo, please tag me on Instagram @designsbyamybruce.  I love sharing in your creative time with Jesus.
In His steps,
amy bruce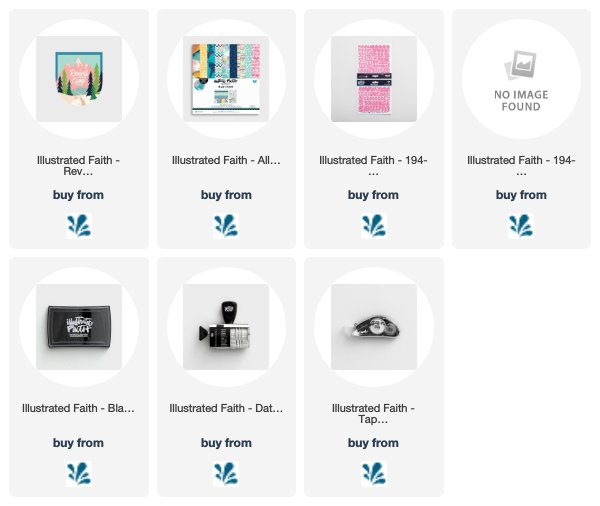 Other Supplies Used: Small Craft Paper Envelope | Scotch Clear Craft Glue | ek Butterfly Punch | Daniel Smith Watercolors | #8 Round Watercolor Brush