I am so happy for March to finally show up! February was rough. Historically, it's my least favorite month of the year. It has something to do with the gloominess, erratic weather, & the fact that I always feel rushed because it's shorter than all the rest. This February has been no different. Between work, planning 2 events, having a broken vehicle, a friend recovering from brain surgery, & extensive home repair issues, last month I was served a hot steaming plate full overflowing with stress.
As you may or may now know, but you probably do, I have OCD & it's a vicious thing when it's feeling panicked. When tensions are high, especially with health & money, it's like my brain is backed into a corner & the OCD fights my rational thinking tooth & nail. I had several days this past month with extra high stress, meaning extra high anxiety & extra intense panic attacks.
I had a few friends email to check in on me because they sensed I was a little off & I would reply back to them briefly outlining my month of stress. But at the end of the email I would always try to end it with "But He is still good." Does that mean it helped every time? Unfortunately, no. Sometimes those imbalanced brain chemicals win. The enemy likes to take advantage of that & instill a sense of hopelessness. But do I believe those words every time I typed them? You betcha. "But He is still good." The anxiety wins the battle sometimes, but it doesn't win the war.
Reminding ourselves that He is greater than our fears & worries is essential. Asking Jesus to take control is what we can do to fight those enemy invasions of dread, hopelessness, & fear. I want reaching to Him to be my first instinct when I'm faced with panic. Rather than letting it overtake me, I want that prayer to be a knee-jerk reaction as natural to me as taking my next breath. Sometimes our prayers might seem repetitive, like we're asking the same things of God all the time. But I promise you that it makes Him glad that we reach to Him & lean on Him for understanding. It's a pretty simple reminder for ourselves: "But He is still good." But it's one that shows our faithfulness through & through.
<3 Elaine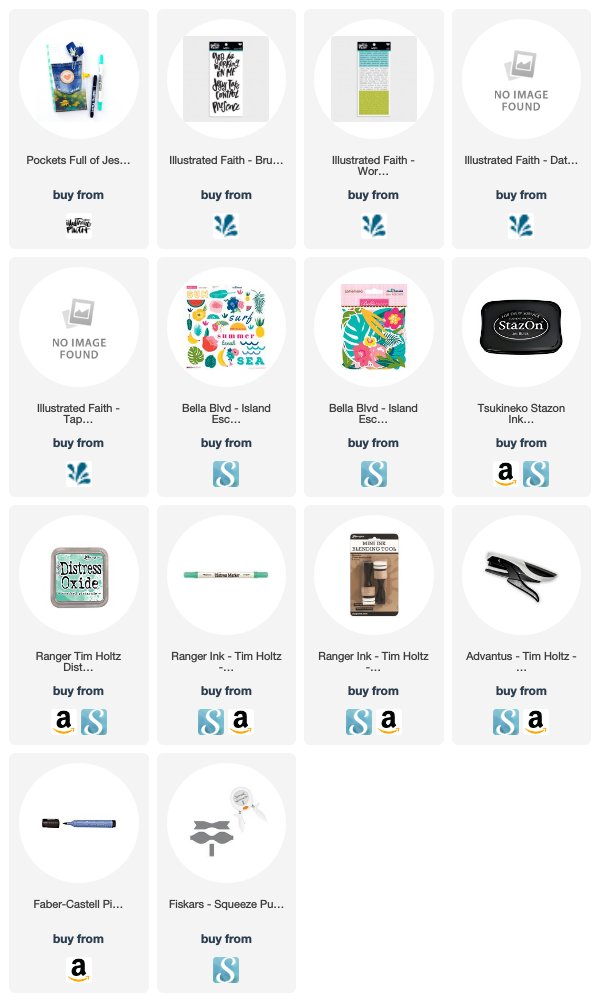 additional supplies: Stampendous wood block stamp in Fresh Bloom | ticket