Do you have something that makes you happy that you do EVERY SINGLE DAY without fail? Some things I do every single day: kiss my husband, eat a bowl of cereal, squeeze my kitty, check Instagram, make a to-do list… These daily delights are as natural to me as breathing. They're routine. They're muscle memories. They're almost instinct. Do I pray as instinctually as I do these other things?
Sometimes I have to consciously remind myself to pray. Is anyone else out there like that? Sometimes I have to set alarms or write down specific prayers in my planner to remind myself to give attention to it. I know that's not the best. I WANT to devote time to prayer! But life just has so many distractions & worries. Things that separate us from God's glory. The funny thing is, if prayer was more of an automatic response or instinct for us, we could delight in His wisdom all the time!
I love this Print & Pray set by our new designer Kelly Bangs, Daily Delight, because it's such a great reminder that we should be seeking God & His infinite wisdom above all else. He delights in us, so we should delight in Him EVERY DAY!  There are a thousand ways for us to delight in His presence in our lives, but prayer & praise are at the top of that list.
So when you're having your favorite cup of coffee tomorrow morning or opening your favorite social media app, take a moment to say a prayer & ask for the Lord's guidance & will on your day ahead! Make it a habit & you will reap the benefits in daily delight!
Pray with me:
Father God, thank you for being a constant presence in my life, even when I forget to slow down enough to appreciate all that you do for me. I am so undeserving of your love & grace, yet you are relentless in your admiration for me. Help me to be more intentional with my time each day & lead me to my knees to say a prayer. Whether that prayer is a question, a worry, a concern, or a statement of praise, I want to be close to You! Bring my heart to you each day as a Daily Delight in my life. Thank you for each & every blessing you place in my path. Amen.
<3 Elaine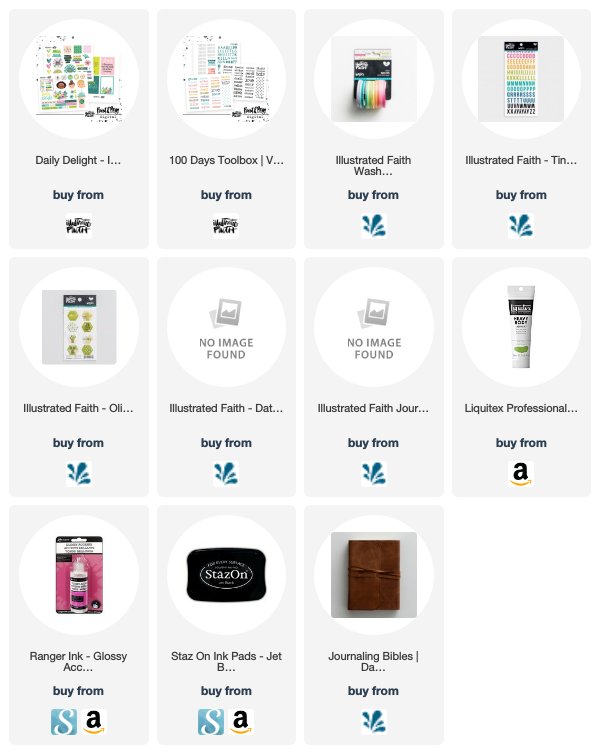 additional supplies: "Yes" wooden stamp by Hero Arts | Pinkfresh Studio clear stamp set "Semi Circle Patterns" by Inna Moreva | Illustrated Faith "Emily's Alpha" stamp set by Emily Karwoski (retired) | "Today" wood veneer piece by Felicity Jane | Master's Touch Acrylic Paints in Purple Red & Ocean Green | Artist's Loft Acrylic Paint in Portrait Pink | dots stamp by Stampin' Up