I am a planner girl. If you know me at all, you know I love organizing and color coding and I love planners. I've currently not been loving my planner routine and I've been researching and looking at a million different options that might work for me in the coming year. I keep saying, "I'm looking for planner peace." That phrase is thrown around in the planner community but it struck a chord deep within me this week.
Planner peace. It's kind of an oxymoron, isn't it? When we spend our days "planning," we end up overwhelmed, overbooked and filled with stress and anxiety. Or is that just me? I'm guessing you've felt something similar.
This is not the kind of life that our Father has called us to. I've been reading and journaling through John 10:10 lately. There, Jesus tells us that the thief comes to destroy our lives–physically, emotionally, mentally. But God comes to give us life more abundantly–full to the brim. BUT GOD.
We spend our days planning…toiling, spinning, stressing…losing our peace. BUT GOD takes our plans and turns them upsidedown. This isn't because He's trying to throw us for a loop. It's because He's trying to show us a life He has designed that is so much more than we imagined. He erases the plans we so meticulously sketched out, purely so He can replace them with what He's drawn up.
While we are spending our days chasing "planner peace," He spends every moment that we give Him restoring our eternal peace.
restore [verb] to bring back into existence

(sidenote: I think this may be a word I have to dig into in my Word Nerd kit!)
This passage in Jeremiah is a familiar one. Everyone references Jeremiah 29:11, ""For I know the plans I have for you," declares the Lord. "Plans to prosper you and not to harm you, plans to give you hope and a future."" But if you read a little around this particular verse, from verses 10-14, the promise is so much bigger. In this larger passage, we see the Lord declaring that He will fulfill His promises. But there's something we need to do too. We need to seek him–with all our hearts. Then He will restore us.
When we spend our days planning things out and focusing on ourselves and our accomplishments and our busy lives, it's so easy for God to slip to the side. For our whole heart to suddenly become split and divided. But when we refocus–when we center our heart and life on Him–we will find Him. We will see His plans for our lives so much clearer. He restores our lives–our peace. God fulfills His promises. He gives us a hope and a future. God will restore.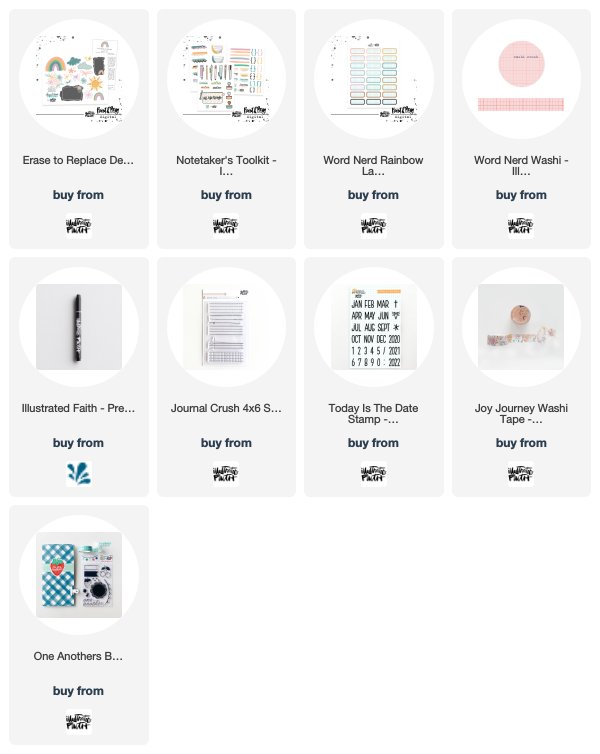 additional supplies: floral washi from joy journey | gingham washi from one anothers | assorted white alpha stickers