Fall is here! I just want to run around squealing this exclamation! Crisp air and sweatshirt weather! Blanket scarves and slouchy hats! Apple orchards and the pumpkin patch! Scarecrows and corn mazes! Crunchy leaves and acorns! Fall is here!
In case you couldn't tell…it's my favorite season. Besides the amazing reasons I listed–and the many, many more–a core reason I love this season is the shift it brings around. This is a funny thing for me to acknowledge because I truly hate change. But something about the change that fall brings is welcome. It's time for harvest and gathering. It's time to come together and just be.
However, this favorite season of mine ALWAYS goes too quickly. We have lots of family birthdays and there are a MILLION things to do. I want to do all of them but the days are actually shorter and as they get colder, it's harder to cram everything in. Before you know it, the snow is starting to flurry and I'm left sad that my favorite season is over.
As the weather officially shifted this week and the leaves are changing colors and falling to the ground, I wanted to take a moment and say a little blessing for this season. I know it won't be easy. It's busy and stressful and in those situations, it's easy for me to get anxious and lose my cool. But as I looked over Elaine's adorable "Autumn Awe" set, the words jumped off the page and into my prayer for what I want Fall 2019 to look like.

My Autumn Blessing:
Lord, as we head into this new season help me draw near to you. Autumn teaches us how to let go and when we do, it can become something so beautiful. In this crisp season of harvest and change, I pray for these three things especially.

I pray for tranquil thoughts. Let my mind breathe deep and push the stress and anxiety away.

I pray for a gentle spirit. In the moments when I'm angry that things aren't going my way, help me remember how you handled frustrating situations–with gentleness and love.

I pray for quiet moments. When the world is busy and crazy, help me find quiet in you.

Thank you for the gift of a new season–a reminder of how you are continually working in me. Thank you for the blessing you pour onto my life through your words in the Bible: a blessing of favor, protection, grace and peace. Help this to be an autumn full of YOU.
Take a moment today to reflect on your 2019 so far, and think on what is to come. Then say a little blessing over your Autumn of 2019!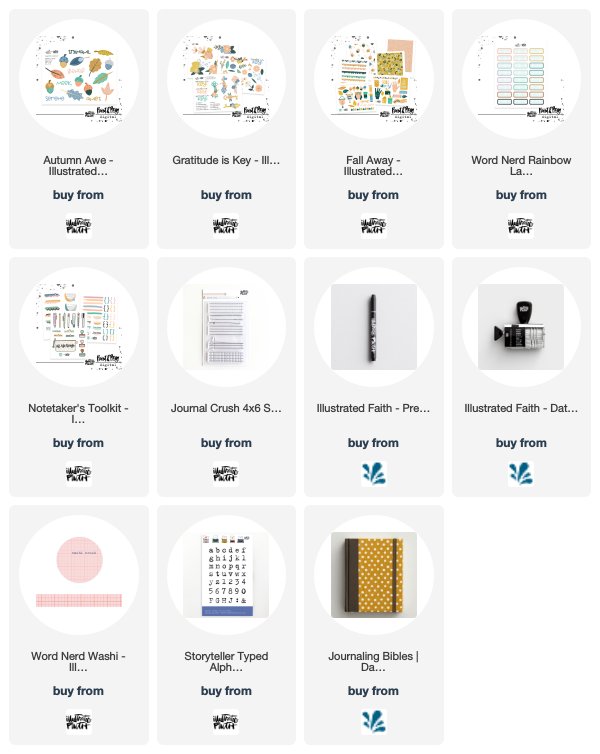 Additional Supplies: staz on black ink | tiny type alpha stamps | foam adhesive