A few weeks ago my church celebrated our Senior Pastor's 25th Anniversary. It was such a great celebration and the message was on Hebrews 13:7. It was such a fitting passage reminding us to continue to pray for him as he leads our church by example. I've been at my church for 30 years so I remember him coming to Wheaton Bible and leading our congregation through these past 25 years. I really wanted to remember this celebration and remember Pastor Bugh in my Bible.
First, I grabbed the stencil from the Revival Camp – New Testament Kit, a container of wipes, and some paint. I know we love the baby wipes technique but thought it would be fun to try it through the stencil and I'm in LOVE LOVE LOVE with how it turned out.
Then I grabbed some paper pieces and scrapbook paper I found around my craft area. One of my favorite things to do is layer pieces of paper together. I found this 25 number from a really old December Daily that I never finished. I also punched out some hexagons from some paper from the Gratitude Documented scrapbook line with Bella Blvd. To attach everything I used a Tiny Attacher stapler, and some foam dots for some added dimension.
After I attached that paper stack, I stamped some journaling lines and used the date stamp to stamp "remember" everywhere around the page. I finished up with some journaling and the date.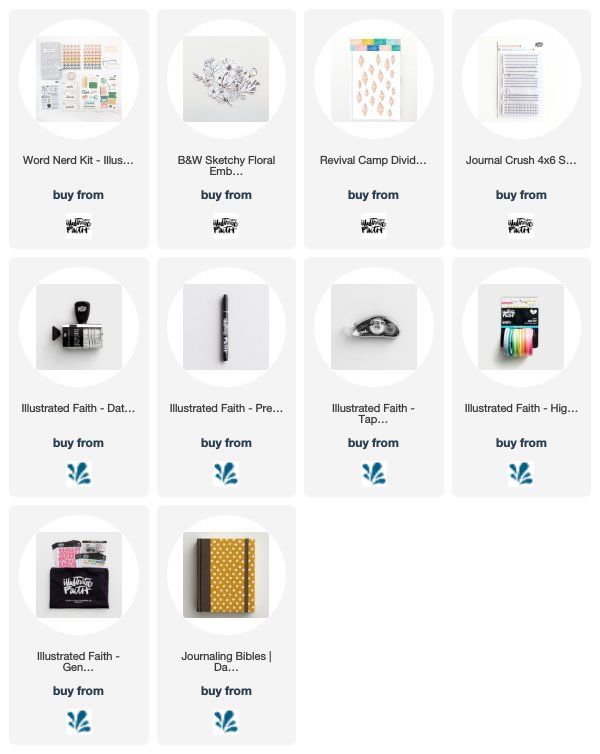 addtional supplies: Staz On ink | assorted scrapbook papers | hexagon die cut | Illustrated Faith by Bella Blvd Gratitude Documented 6×8 paper pad | Tiny Attacher | acrylic paint | baby wipes