G-R-A-C-E! Let's hear it for His glor-y! Ok, ok I'll admit I am no cheer coach but today's bible journaling process video is all about celebrating God's wonderful gift of grace to us. Hashtag high kick! Just kidding- I'm sticking to praise hands…and stickers.
In her Print & Pray Shop set "Homecoming" Brave Little Taylor directs us to several passages, including Ephesians 2:4-5.
"But because of his great love for us, God, who is rich in mercy, made us alive with Christ even when we were dead in transgressions- it is by grace you have been saved."
That is certainly something to cheer about! He loves us, brought us to life and saved us-all while we were sinners. And just before it, verse three, is the perfect passage when I get too big for my britches. It brings me back down to reality and reminds me what I've been saved from (His wrath).
Because of His grace my heart has been freed to offer it to others. I'm so quick to accept His grace and forgiveness, but am I as quick to extend it to others? My page today includes a prayer about just that. The heart shift to accept His gift and then turn around and freely give it to others. Easier said than done, especially when the hurt runs so deep. But I'm confident His Spirit at work within me will make it possible.
Taylor put so much heart and thought into this release. I especially like the #1 Father foam finger and wanted it to point me back to verses 8 and 9. Instead of looking inward when celebrating this great gift, I want to remember the Giver. He gets all the glory.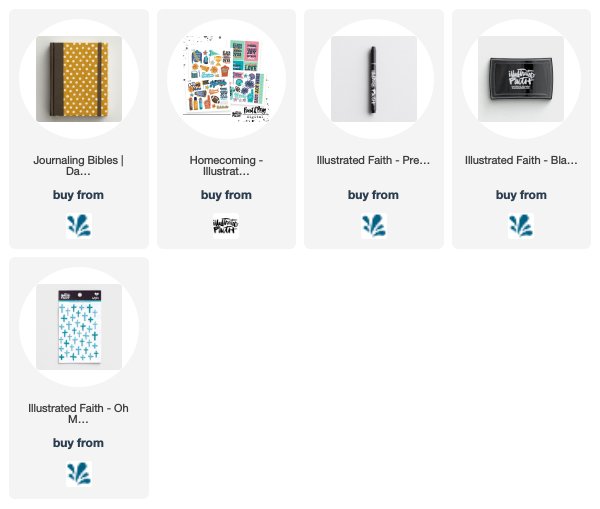 Additional Supplies:  Avery 8665 clear sticker paper | Bella Blvd wonky alphas in Ice | Ranger Distress Oxide Inks in Faded Jeans and Fossilized Amber | Tim Holtz layering stencil-stars | Ranger mini ink blending tool | Studio Calico mega date stamp