Hi friends! It's Cristin here, and I'd like to share a journaling entry with you using Emily Karwoski's newest digital sets. Her Christ in Communion set has all sorts of baking themed items with a touch of that vintage Pyrex design that is so fun and collectible.
As I was cutting out the stand mixer piece (so cute), I thought about a job I had before moving to Oregon.  I worked in a cupcake kitchen. We had giant mixers that could whip up a tub full of buttercream. And little stand mixers that could handle the French meringue.
Today, I only bake things when it's impossible to avoid, like frozen pizza and clay charms. I don't enjoy baking, but the cupcake kitchen was special. I loved the community in it, and the owner's devotion to serving the Lord was inspiring. Once a year, all the employees would get in a bus and drive around town giving money away to strangers, buying their groceries, giving away cupcakes. It wasn't about the frosting or the cake, it was about loving the community (both inside and outside the shop).
In Acts 2, the author talks about the community of believers and how they devoted themselves to the apostles teaching, fellowship, sharing meals with one another. Are you experiencing this type of community? If it doesn't look exactly like this, sometimes we need to season it with a liberal serving of grace and love. Especially if you're at a potluck. You might overhear someone saying how long the leftovers have been in their fridge before they brought in the mystery container. (Don't eat it!) Community might be having lunch with a friend. Or sending a pack of die cuts or a roll of washi tape in the mail.
Whatever it is, friend, I'm convinced we are surrounded by community. I'd love to hear more about yours. If you don't have one where you live, is there one you can join? Thanks for joining me here today, friends.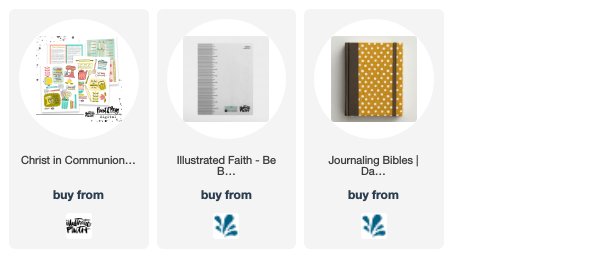 additional supplies: Studio Calico mega date stamp