Happy Monday to ya! Jillian here with a new Print & Pray process video! Today I am using Taylor's Print & Pray set, BeLeaf. It's filled with colorful leaves, journaling prompts, cards and great insight into biblical belief.
I love how Taylor gives us tools to deep dive into God's word for ourselves. And of course, her amazing art. In this set she focuses on the Greek word, pisteuo, the verb for believe.
Recently a friend and I have been studying through the last half of Genesis, beginning with God's covenant with Abraham. Down through Abe's family tree we see God interacting with his family, repeating His promises to bless them. However, time after time, several in Abraham's family take matters into their own hands. They orchestrate, manipulate and strategize ways to obtain what's already been promised to them.
This begs the question do they actually believe God will do what He says? Are they trusting Him and confident in His timing?
To be honest, I identify with the temptation to move things along. More than just a history lesson though, reading about the pitfalls of self-reliance makes me pause and consider if my behavior lines up with my beliefs. This week I used Taylor's set to work through some of those questions.
In my Traveler's Notebook I started with the definition of believe in the top left corner. Then I included my summary of events in these chapters of Genesis. (Summarizing is a very helpful comprehension tool also!) From there I tucked my questions in between these beautiful leaves that I printed on clear sticker paper.
And finally, I used Taylor's prompt and journaling card to jot down what I believe. I included both the Word Nerd and Gratitude Documented stamp sets, alpha stickers, a number stencil and a date stamp to provide direction and complete the spread.
It was so much fun to make this spread and spend some extra time pondering these things. I highly recommend grabbing Taylor's set BeLeaf from the Print & Pray Shop! <3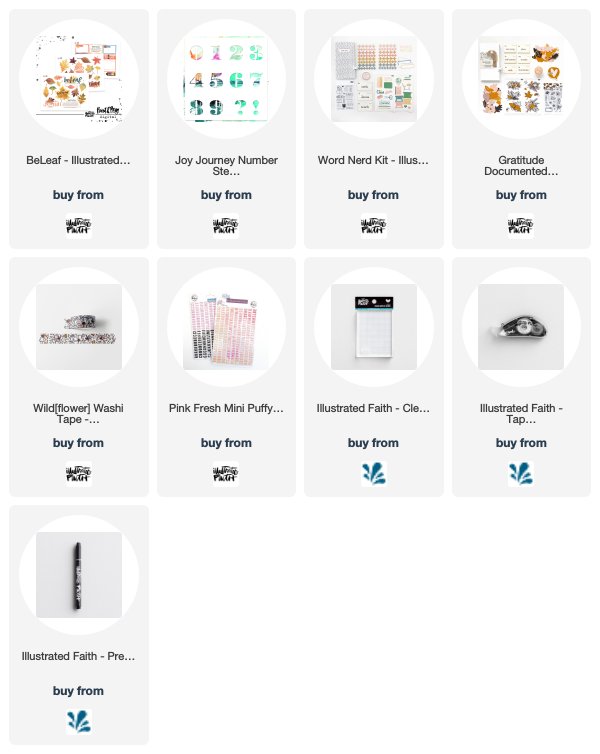 Additional Supplies: Neocolor II in Salmon, Vermillion and Orange | Avery 8665 clear label paper | StazOn jet black ink | Faber Castell PITT Pen in Black 199 | Studio Calico mega date stamp