So many of you have been asking me how I planned to use my Maker of Happy Hearts passport size journal from the bundle set. I'm thrilled that I finally had some time to sit down & do this project! I used the journal, stamp set, & coordinating printable to create a little Love Passport! This is a SUPER SIMPLE project that's fun to create for yourself, for you & a spouse, or do with your children!
The journal that comes with the Maker of Happy Hearts stamp set is passport size, so it struck me that it would be fun to create a passport of sorts for little random acts of kindness & love. I completed this in an evening using the Maker of Happy Hearts products, alpha stickers, enamel hearts, & a pen!
Each page has a different act of love on it & a box in the lower right corner to give yourself a stamp for completing it! Some of the love acts I included in this notebook are:
Send happy mail.
Text someone that you're thinking about them.
Donate to a fundraiser.
Pray with someone one-on-one.
Make a handmade gift.
Volunteer locally.
Pay for the next person in line.
Grant forgiveness.
Go on an encouraging comment spree.
Make someone dinner.
Babysit for free.
Tell someone what they mean to you.
Bring treats to work.
The acts of kindness don't have to involve a lot of money, just things that you can do to brighten someone else's day! I LOVE a good challenge or list of things to check off, so giving myself a stamp for them seems fun to me! You could also use a sticker or a piece of washi tape too!
This project can be ongoing! You don't have to meet it in one weekend– you can work on it for a month or more! And it would be a fantastic way to instill the importance of loving others in your kiddos! Something like this can also generate some great date night ideas!
I would love to see if you create a project like this with your Maker of Happy Hearts Bundle! Spread some love & kindness! You can't go wrong!
<3 Elaine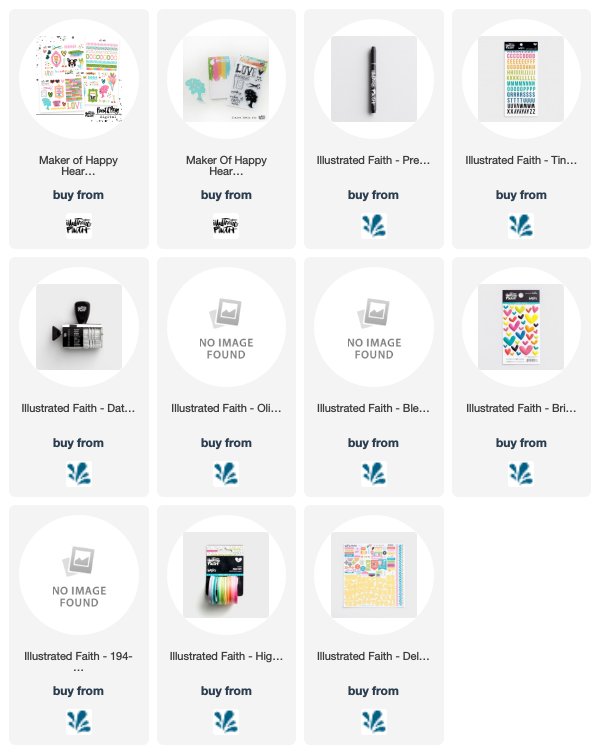 additional supplies: Tombow Adhesive dot runner | Staz-On ink pad in Jet Black | Simple Stories Snap alpha stickers