Who's excited to get the brand new IF devotional kit Mark Maker in your hands!? (I'm sorry, but at this point it is sold out, but you can find the digital version HERE!) Now, I don't mean to post spoilers, but it's just as good as you imagine! It's so good that I couldn't wait to pair some printables from the Print & Pray Shop with it & work a little magic!
One of the glorious things about IF producing kits under our own label again is that we can coordinate some printables to coordinate with the kits. You wouldn't BELIEVE how far this lets you stretch your kit! It really makes it feel like you have a bunch more kit products because everything matches & takes the guess work out of it. Earlier this month we asked our Better Together artists to use the color palette of the kit (plus a little splash of tomato red) to create their sets, so there are lots of potential products that could easily become add-ons for Mark Maker! :D
Today I chose to use the Chosen digital set by Shawna Clingerman to create a spread in my personal journal. To start, I worked through the first lesson of the devotional & paired Mark Maker along with this pretty set! It was so easy to work in the printables when the colors were such a perfect match!
Additionally, aside from the incredible fun I had mixing mediums, this lesson of the devotional really made me think & reflect. Shanna challenges us to think back about the marks God has left on our heart; occurrences or experiences that left a lasting impression on your faith journey. The importance of this kind of reflection can't be overstated! We must continually remember what God has done for us in our peaks AND our valleys to keep our faith! I encourage you to check out the digital download of the Mark Maker devotional. Work through these lessons for yourself– your heart will thank you!
<3 Elaine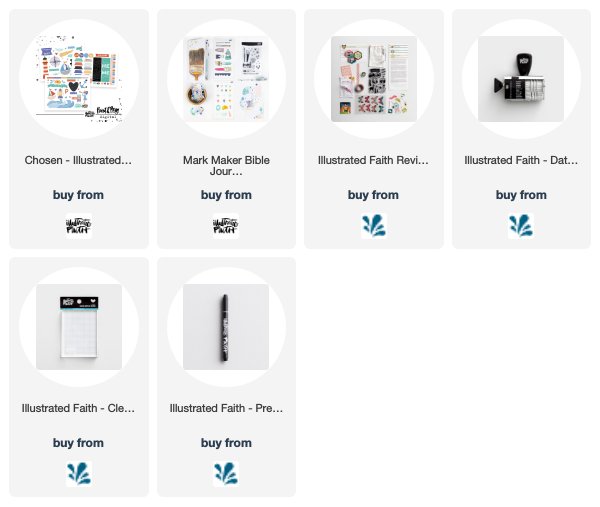 additional supplies: Crate Paper Willow Lane card stock alphas | Jillibean Soup Alphabeans in Blueberry Teal | Tombow Adhesive dot runner | Tim Holtz Tiny Attacher | Recollections solid washi tapes | Handmade Modern acrylic paints in Robin's Egg & Jade | Staz-On ink pad in Jet Black | Faber-Castell Big Brush Pens in #143 Cobalt Blue & #184 Dark Naples Ochre | Faber-Castell PITT pen #132 Light Flesh | Tombow art pen in #533 | May Designs Maybook journal