To encourage the younger members of the Journaling Bible community, each month we take a peek inside the Bible of Abigail Clone! Abigail is an energetic, artistic, & faithful 15-year-old sweetie that loves illustrating her faith & sharing the Word with others! She will be sharing projects created around common struggles that teens encounter at school & in their daily lives. With this, we hope to encourage young girls (& boys!) to get into their Bibles & share the lessons from the Word with their friends & family while expressing themselves artistically!
---
A breakup. Oh that word we all don't like to hear. It can bring back painful memories or it give us butterflies in our stomachs because we know it will eventually happen. Breakups really stink & I think anyone that has gone through one can agree. This blog post I think is one that I wish I could have had when I went through one a few weeks ago. I'm going to share my experience & how I got through it so that hopefully it will help girls (or guys) go through a heartbreak of their own. ;) Now I am NOOO expert! I am far from knowing the ins & outs of relationships, but this is something that has been sitting on my heart & I just really want to share. So, let's begin!
My breakup was rough. I had never had my heart broken like that before. I didn't know how to handle it & I didn't know what to think. People always told me to try & get my mind off it but that is so much easier said than done. Trust me, I know. The best thing that got me through, was my faith. There were many things in my relationship that were God winks to me & now that I look back, God put me there for a reason & I think that's one thing we have to notice. The verse Jeremiah 29:11 says,
" 'For I know that plans I have for you,' declares the Lord, 'plans to prosper you & not to harm you, plans to give you hope & a future.' "
God knows what relationships He's going to put us in & when they will end, & He has reasons for it. I was in mine for a HUGE reason & I realize that now. I'm happy that He put me in that place because it was the best for both me & the other person. And He knew that I would learn from it.
Now, before we take a step back & realize all those things & really trust God with His ways, we beat ourselves up. Questions like "what did I do wrong" or "what could I have changed" pop in our heads. We blame ourselves. But we shouldn't. Like the verse says, God has a plan for us & in His plan, it was meant to happen. It wasn't us. He let it happen so that we could learn from it & He knows that it's the best for both people. Don't blame yourself. Don't doubt yourself. In the verse. Psalm 139:14, it says,
"I praise you because I am fearfully & wonderfully made, your works are wonderful, I know that full well."
God made us unique & He wants us to live the way He created us. There was nothing we could have done differently to save the breakup because while we were in the relationship, we were just ourselves & that's all God could have asked from us. (Check out this video by Jon Jorgenson to boost your self-confidence while going through a breakup, or any other time you need it!)
Now on to the main reason for this post. A few days after, I was watching this video by a girl named Jess Conte. She is a strong Christian girl that gives such great advice. I look up to her all the time. Anyway, she had just posted a video about high school advice, just in time for when I needed it. There was a part about dating. One thing she said was, guard your heart. It has stuck in my head since then. I think about it all the time & I think it's something all girls my age should consider. I wish I had heard it before. If I had heard it, I would have gone into my relationship with much more caution. Then when a breakup happened, I might not have been hurt as badly. I still would have been hurt, but I could have prevented it a little bit more. Now when I say guard your heart, I don't mean, DON'T DATE IN HIGH SCHOOL. I mean just be more cautious. Go into a relationship confident in yourself & keep some of your heart close to you & not give it entirely to the other person. The verse Proverbs 4:23 says,
"Above all else, guard your heart, for everything you do flows from it."
Even God wants us to guard it. We should always have a piece of our heart for Him, & I think that is the one piece that will save us. In the long run, if we guard our heart from the very beginning & keep God ALWAYS in it, we can prevent a stage of hurt & it will be easier for us to move on & use it for other things like loving our friends & family who will always be there. ;)
I hope that this wasn't all over the place. I had so much to say about this topic I just didn't know how to organize it HAH! I think the main thing I want you to remember if you are a young girl & are going through a breakup, stay close to the LORD! Trust Him, believe in Him, & know He is always there for you! Don't ever forget that. This will all pass over & it happened for a reason because it was in His plan for you! Say a prayer, take a deep breath, & know that this is just another door closing for an even more amazing one to open. God will get you through this!
P.S. Here is a little prayer you can say if you need a little guidance from God because I know it was hard for me to come up with one when I was in the moment:
Right now I am hurting. My heart is hurt and I don't know how to handle it. Please take my hands guide me through it. Please help me heal &  learn from this relationship. Help me to know that this was in your plan & that you know what is best for me. Please let this be a quick healing while trusting in you & your reasoning. 
Amen.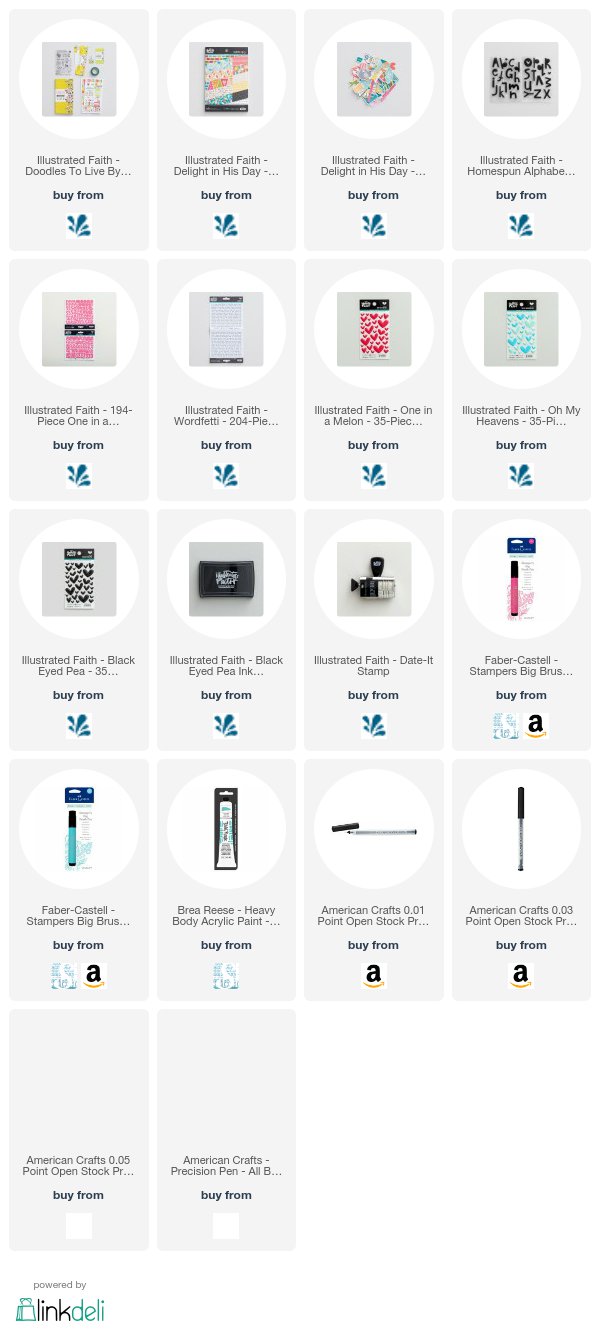 additional supplies: IF How He Loves Us Devotional Stamp Pad (retired) | IF Through Christ Devotional Stamp Pad (retired) | IF Lists by Faith Devotional Stamps (retired) | Master's Touch acrylic paint in Light Magenta & Yellow Deep