Happy Monday, friends! I am SO excited to get to share a new bible journaling process video with you, this time using the Joy Journey devotional kit with Ali Brown. Whether you have the physical or digital kit, I want to share some fun techniques to try out with pieces from this beautifully curated devotional. Ready?!
I really wanted to journal this entry in the book of 1 John. But that page was already filled in my little journaling bible. Time to bring in the big guns! I'm so glad I moved into the larger margins of the Illustrating Bible in order to fit all of Ali's gorgeous art next to my journaling. Speaking of her art, I wanted to incorporate this gal that is included in week two the devotional booklet. You could do this in one of(at least) two ways. I chose to print that page of the digital devotional on clear sticker paper, cut it out and stick it in the margin. You could also easily fold the devotional booklet and place it under the thin bible page to trace her with your favorite pen or pencil.
I also had fun experimenting with the stencil included in the physical kit! I wanted to note the chapter and verse reference, and get some of that gorgeous washi on the page. Here's how I did just that! (Never mind that the reference is wrong- I was journaling the third chapter, not the first-d'oh!)
I grabbed a scrap piece of card stock, ripped a few pieces of washi and laid down the strips on the paper making sure there were no gaps between each piece. Then I laid the stencil over the washi tape and, using a pencil, outlined the numbers I needed for the reference. I caaaaarefully cut them out and, voila! Add some tape or glue to the back and you have a custom embellishment!
Ali has such a unique style and this kit has been stretching me creatively, which is so fun!! It's not too late to join us on the Joy Journey! And, if you share your pages, be sure to use #if_joyjourney so we can see your beautiful creations <3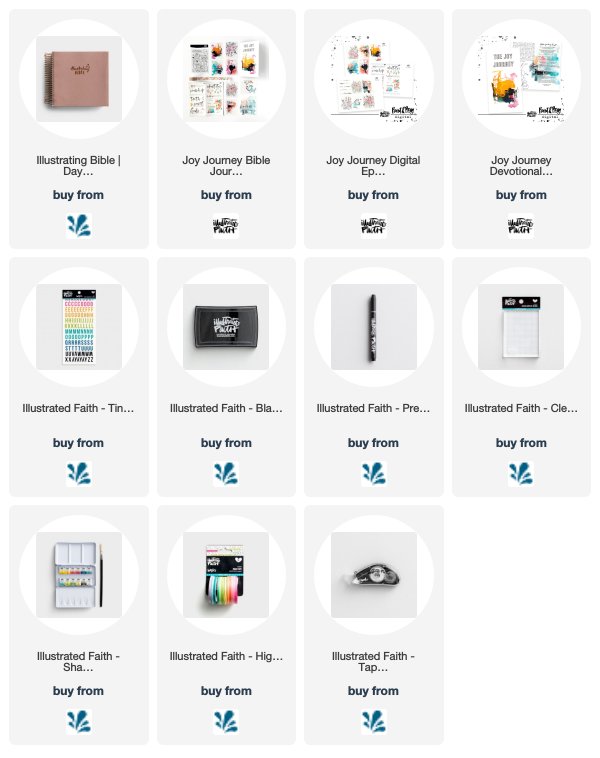 Additional Supplies: Avery 8665 clear label paper | Crate Paper Willow Lane Collection Cardstock alphabet stickers