Hey, friend! Happy Monday! Today I get to share how I'm incorporating my sermon notes into my journaling bible using these uh-mazing clear stamps, Rainbow Promises, designed by Candice.
First, I should tell you that I am an avid note taker. Anyone else? It really helps me and retain information better. I use a spiral bound sermon notebook for taking notes, but any ol' scrap of paper will do- even the corner of your bulletin can hold your Sunday sermon takeaways.
When I am ready to bring my notes into my journaling bible I like to set the mood- bible journaling is a bit better (in my opinion) with a fresh cup of hot coffee and worship music on in the background. Usually there is something, an idea, a phrase that sticks with me after a message. That is typically what I move over to the margin. But if there isn't one particular thing the Spirit is whispering, I'll re-read my notes, look for the main idea, or some background info about the passage that I didn't know before.
With the main idea in mind, a title is born! In this case I chose to pull out the phrase 'confident expectation' which came from a quote describing a Christian's hope in the Lord. Candice's stamps were the perfect match for this sermon (which happened to be from the first Advent Sunday). I used nearly every stamp in the set, with alternating notes, washi tape and art marks.
Perhaps my favorite thing about this page is the box on the bottom. In my video you can watch the stamp catastrophe that ensued, but I love that it is an opportunity to bring my response to this message. It says 'don't give up, give it to God' and encourages us to hand over whatever hopeless situation we might be facing.
How about you? Do you include your sermon notes in your bible journaling? If not, consider it another opportunity to interact with what you learned- you might just see something you hadn't noticed before!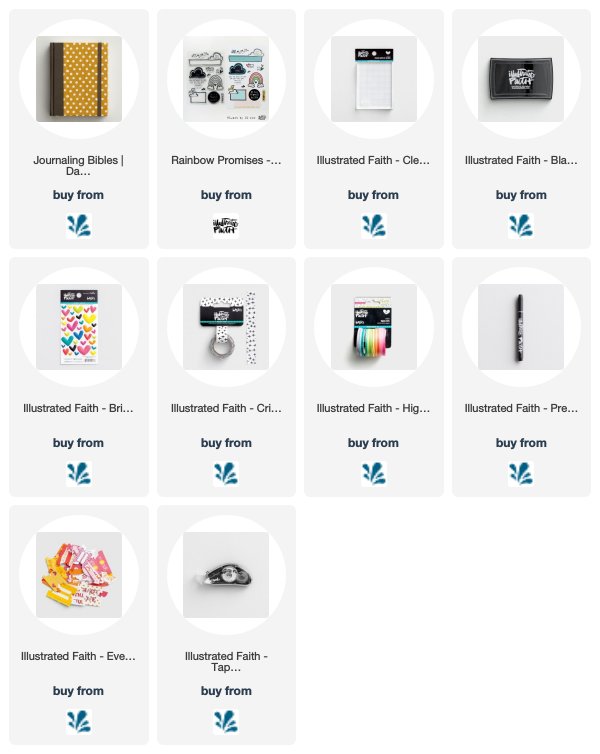 additional supplies: Kelly Purkey vibrant dye ink  | Studio Calico Color Theory ink in pink lemonade.  | Faber Castell brush pens in Pink Madder Lake 129, May Green 170 and Phthalo Green 161