Greetings Beloved Ones!
Did you know you are beloved?  Did you know that the Lord made you EXACTLY the way He wanted, unique in every way!  He delights in loving you.
One of my life passions is to make sure people know they are loved.  They are loved by the King of Kings who loves with a supernatural love – agape.  NOTHING can separate you from His love, NOTHING can weaken His love.  His love is like GLUE, His love never lets go!
Romans 8:28 The Passion Translation

So now I live with the confidence that there is nothing in the universe with the power to separate us from God's love. I'm convinced that his love will triumph over death, life's troubles, fallen angels, or dark rulers in the heavens. There is nothing in our present or future circumstances that can weaken his love.
So as I thought and prayed about this post, the Lord brought a mixed media technique to my mind.  One that uses a medium that is just like GLUE!  Oh my He is just so GOOD.
Let's journal truth my friends.

I started by getting my "idea" supplies together –
Illustrated Faith This is Love Devotional Kit
Bible Journal
Stack of cocktail napkins I have collected over the years
Matte Medium and brush  (not shown in this picture)
I use napkins in my mixed media canvases, but I have never added them to my Bible Journal.  They are a wonderful way to add fairly transparent color and a bit of texture to your art.
I cut out a heart from some Illustrated Faith Basics paper as a template.
In order for the paper napkin hearts to be somewhat transparent, you peel away the back layers of the napkin very carefully.    They are a super inexpensive supply so if you rip one no biggy!  Breathe!
I set the heart template on top of the napkins and cut out sets of the hearts.  I won't use all of these on this project but I will use them as I work through the devotional kit.
I like to use Liquitex Matte Medium to adhere the napkins down.
Every artist has an opinion on Matte mediums (I like Liquitex and Golden).   Stay away from gloss mediums because they may cause your pages to stick together and the slick surface can be difficult to stamp on.
I wanted my heart to be in "pieces" because that's how my heart feels sometimes.  It's only with His love, I become whole.  I knew I didn't want the straight cut of scissors.    My first idea is to tear the fragile napkins by folding them and tearing along the crease.  This provides a somewhat controlled tear along the fold line.
Here's the first half of the red heart but oooooh look what happened with the green heart when I just trusted myself to tear free hand.  I LOVE that.
I decide to go back in and make more jagged tears to the red heart.
Matte medium is essentially glue and glue tends to stay stuck  — yep, God I hear you — it's just like your LOVE is stuck on us!   I love Him for speaking through my art supplies!
I have specific brushes that are set aside to use only with matte medium.  Even dedicated brushes you want to wash immediately after or the bristles stick together.  I also don't use my regular water jar, I use a disposable cup and I generally squeeze amounts of the medium directly from the bottle onto my surface or on to my brush.
You only need a thin layer under the napkins and over the top to seal them to the page.
I realized I needed protection behind my page so I slid my Bible journaling mat behind.
I love that you can read the words underneath still!
A quick dry with the craft heating tool.
Trimming the edges of the heart piece off.
Time to use some of the tools and pieces in the kit.  I used Stazon ink because I am stamping over matte medium.
I tested the stamps on one of the devotional cards.  I will use this card later as I work through the devotional.
Stamped in the middle of the heart.   I added a clear sticker from the kit.
I added another sticker from the collection, "limited edition" to remind myself He is fully aware of my weird, uniqueness.  He designed me that way and He loves me!
I wanted a border around the stamp symbolizing that His love is what holds my heart together.   I wanted it to be loose and look like architectural marks.  I usually just grab whatever straight edge tool is nearest.  Here you see one of my acrylic palettes being used.
Sharpening the edges of my letters.
Playing with paper pieces from the kit.
I wanted the journal card that inspired the page to be included so I washi taped it inside.  Ooooooh so CUTE!
I realized I wanted some journaling so I taped another journaling card inside.  It's like a secret message within a message!
I love when pages just flow together and God speaks to me through the whole process!
The heart on the top was a bit lonely so I grabbed a simple "xoxo" sticker from the Illustrated Faith You are loved collection.  Perfect!
Isn't this just so sweet?
Date stamp.
Sticking with my plan to insert the day with stickers.   I used the Illustrated Faith Homespun Alpha number set.
I am in love.
And the best part, is He is in LOVE with me and He is in LOVE with YOU!
That is who He is.  He is LOVE.
I pray you receive every bit of His Love my friends.
In His Light and with lots of squishy hugs,
amy bruce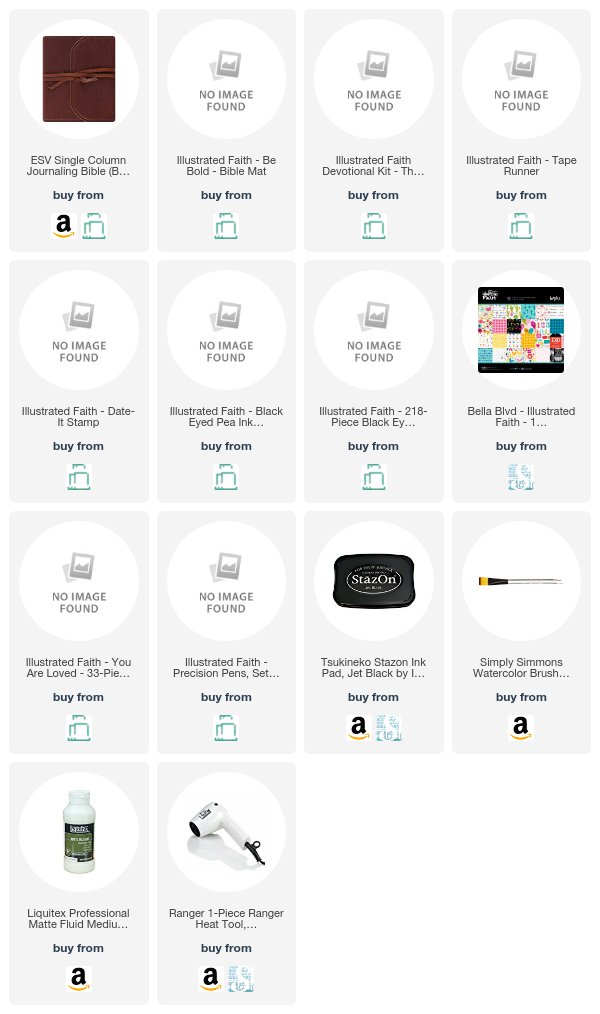 additional supplies: Various Paper Cocktail Napkins