How's Gratitude Documented going for you? This is my favorite month for Bible Journaling! I love having a month to focus on little snippets in the Bible and reasons to be so very grateful. This year my kids are joining me and we've been enjoying the break from homeschooling to talk about the verse and the word for the day. They are such great reminders for us of who God is and how much we are loved. I've totally cried good tears with some of them. Mercy is one of those things that we are so not worthy of but God extends it to us anyways. How amazing is that! One thing that I've found to really help me be able to do every day is to be consistent and do the same thing on every page. I try not to do new things and just do what I'm familiar with. So today I'm going to share the steps I usually do on every page rather than share a new technique.
STEP ONE:
Highlight the passage.
I'm using washi tape, but sometimes I'll use a marker to highlight… sometimes I just underline or doodle a box around the verses with a pen.
STEP TWO:
Paint a background.
I'm using a stencil, but sometimes I'll scrape some paint or use a baby wipe to swipe some paint. If I'm feeling really creative, I'll grab my brushes and paint some art marks in the background.
STEP THREE:
Add a title.
I'm using the alphabet stencil, some ink, and a sponge to make my title. Sometimes, I'll use alphabet stamps and/or alphabet stickers. I use whatever is in front of me and inspires me.
STEP FOUR:
create some paper layers.
I'm using some papers and paper pieces as well as the postcard for the day. I layered and stapled them together before I taped the whole thing down to my page.
STEP FIVE:
add some finishing touches.
I added a tab at the top of the page and some washi tape all around the page in different places.
STEP SIX:
journal and date your entry.
I added some journaling lines and a date underneath. This is for me my favorite part. I love documenting my prayer or what stood out from the verse to finish it up. Adding the date helps me to see how I've grown through the process.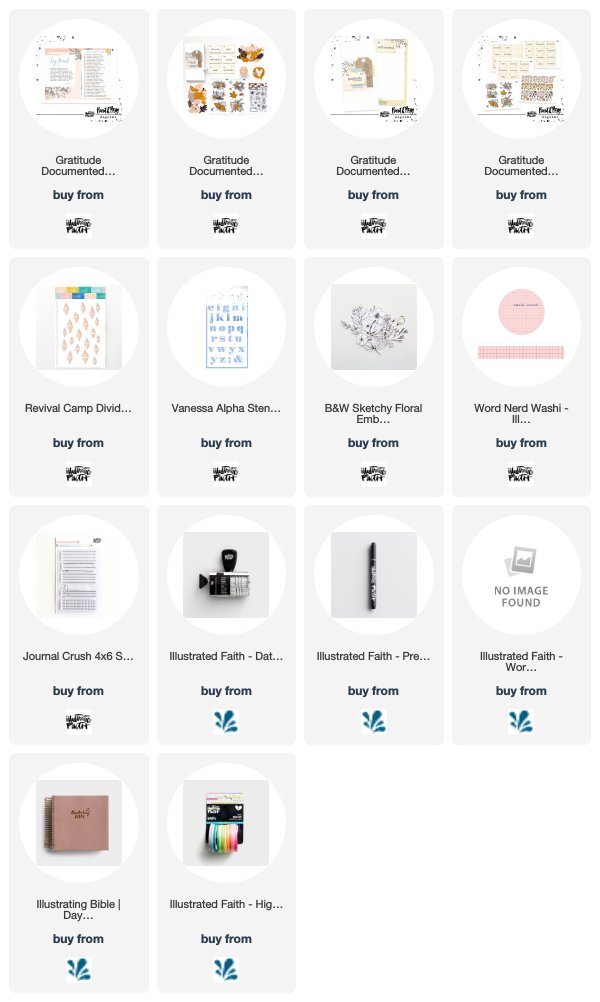 Additional Supplies: WRMK tab punch | Maggie Holmes Heritage Collection | sponge daubers | Tim Holtz Tiny Attacher |