Hi there sweet friends, happy Monday! I wanted to pull the "curtain" back today and share a little of the business side of Illustrated Faith today. I hear from you guys often, (I love hearing from you guys, you all are seriously the best!) inquiring about jobs at Illustrated Faith. I can tell my these emails and how they are worded that people are often confused about the size of the Illustrated Faith team. The truth is that outside our AWESOME creative team lead by Heather Greenwood (seriously you guys, the best!!!) it is just me, my mother in law Katherine and Elaine Davis! We are a small but mighty team! Since we work with our amazing partners, Bella Blvd and DaySpring we are able to keep our team very purposeful!
God has always lead this business. It's just that simple. I wish I could say that I had some huge business plan and had it all figured out but the truth is I lay it at the cross each morning, knowing He's got this. I remember when I felt lead to hiring Elaine on full time, I wasn't sure what He was up to but I am so thankful I listened to that nudge, I seriously don't know where I would be without her now!
A couple months ago I was feeling that nudge again. I kept coming back to Katy Girl Designs Instagram page (go check it out, BEAUTIFUL!!!) as I prayed for her and her business I felt called to reach out to her to see if she would be interested in working with Illustrated Faith to design some graphics etc. I really wasn't sure what this would look like or if she would even be interested but God is so good and has a way of putting all the pieces together, doesn't He? We are so excited to have Katy on our team, and I can't wait to share with you some of the exciting things she has been up to!
But for now, you can check out some of her amazing work in her Etsy store!! 
I wanted to share with you some of my favorite prints from her store: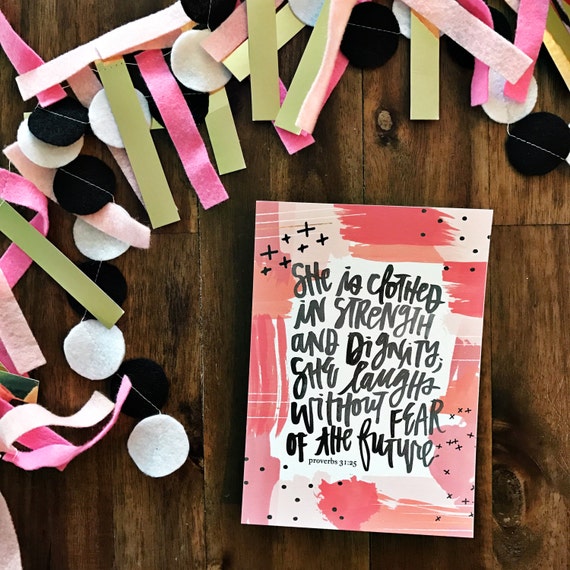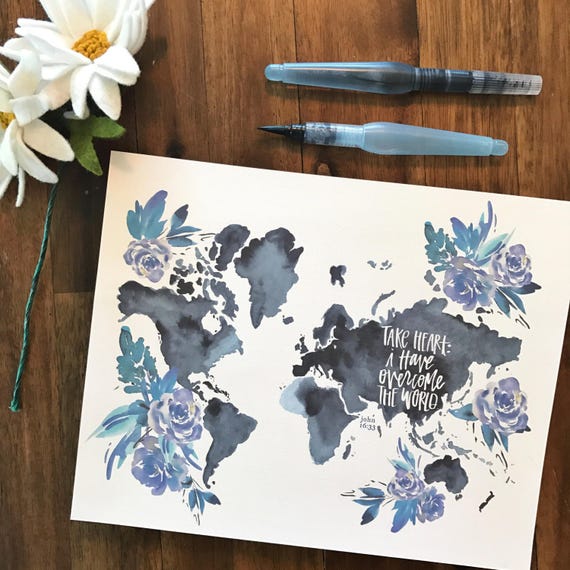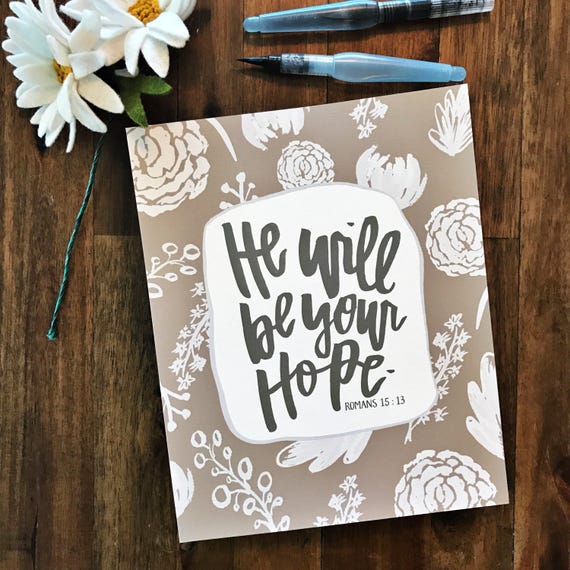 I started graphic designing when my son, Miles, was born in June of 2010. After my daughter Camden was born in 2012, I opened Katygirl Designs on Etsy. I opened my shop with 5 wall prints up for purchase using free fonts and cheap clip art. Since then, I have pushed myself to learn how to draw, paint, and hand letter. I work really hard to have an original look while staying fresh and trendy and it has been awesome to watch my business grow to where it is now.

 

I have been married to my husband, Scott, for 12 years. I have two children – Miles is 7 and Camden Jane is 5. I have a passion to see broken marriages restored and for my children to know Jesus the way I know him. I pray daily that they will shine their light so that others may know Him as well.

 

Some of the things I love most are: Disneyland, laughing, juicy pear jelly bellies, good music, decorating my home, the San Francisco Giants, cooking, watching Jimmy Fallon with my 

husband, and a really, really good font. 
Amazing, right? She also has some beautiful cards as well as calendars! So make sure to head on over and check her out, follow her on Instagram and stay tuned for some beautiful designs!!!
Welcome to the tribe, Katy!
xox Shanna Noel