Hello, friend! Are you ready to do some exploring? For today's process video I used Elaine Davis' set Small Wonders. The magnifying glasses she included jumped out at me and set me off on a wonderful bible journaling journey.
In her set, Elaine includes elements that encourage us to explore God's kingdom, capture details and discover incredible things. I love that idea and thought it would be fun to take that approach when looking for God in His word. I've found the point of reading my bible isn't to see what it says about me. Instead, His inspired word reveals to me (a bit of) the indescribable character of our loving, holy and awesome God. (Insert all the praise hands!)
To be honest, I have no idea how I ended up in Acts 17 for this entry. I really cannot remember how I came to this passage, but I sure am glad I did! Let's see what Paul says to the people of Athens after he observes their objects of worship and even an unnamed idol.
"The God who made the world and everything in it is the Lord of heaven and earth and does not live in temples built by human hands. And he is not served by human hands, as if he needed anything. Rather, he himself gives everyone life and breath and everything else. From one man he made all the nations, that they should inhabit the whole earth; and he marked out their appointed times in history and the boundaries of their lands. God did this so that they would seek him and perhaps reach out for him and find him, though he is not far from any one of us. 'For in him we live and move and have our being.' As some of your own poets have said, 'We are his offspring.'" Acts 17:24-28 (NIV)
Wow! From just this one passage we see a glimpse of our life-sustaining, sovereign Creator. The same God who says when we seek him we will find him (Luke 11:10).
Where will you seek (and find!) Him today?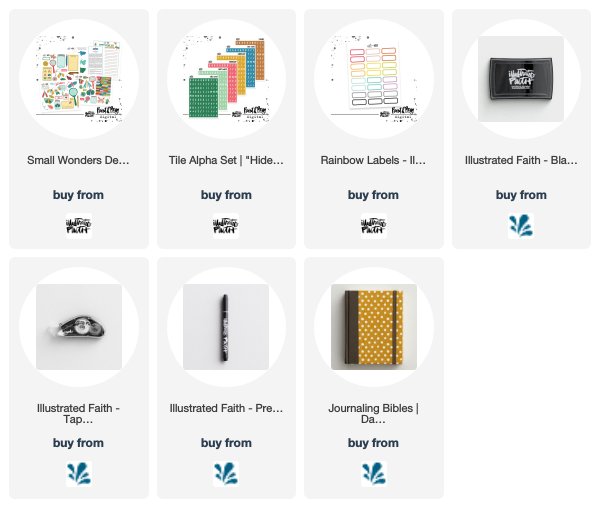 additional supplies: Studio calico mega date stamp and alpha stickers (no longer available)