Love is patient, love is kind… I sat in a training class and listened to a coworker in another department talk about how she served people from her heart. She didn't say those exact words, but she talked about how she was able to find meaning in her job through the rich relationships she developed with the people she served. It stunned me that she described my exact job, yet she found a deeper meaning that I hadn't experienced.
Her talk lasted for just a few minutes, but after hearing her speak, I knew I wanted the meaningful days she spoke about. The way she talked about the people she served told me just how much she cared for people. So much gratitude and kindness. I wanted that! I wanted those meaningful days. I know I'm not alone in this. You, dear reader, might be feeling like what you do doesn't matter, but there's always more there.
I started a little experiment that I didn't tell anyone about. I didn't want anyone to know I had to try harder to do this and I wasn't sure I had the energy to be "on" all the time. I called it my Extra Kindness Experiment. Now, my normal work-self isn't unkind. It's maybe more business-like, brisk, friendly, but professional. Not unpleasant in any way. What I decided to do was lend a little extra care to what I did. Not in a creepy, "tell me all about you" while waggling my eyebrows type of manner, but asking further when someone told me about themselves. Not faking it, by any means, just adding a layer of intentionality to my day.
What I experienced astounded me. I had a sweet, elderly woman blow me a kiss (haha!), a man gifted me his Christmas pen, I heard all about a new cat, and a quiet person exclaimed "I had a baby!" So much joy. That's not even half of it. I told someone a story that they said touched their heart and they were going to tell everyone. One person told me a story about a family member that saddened me. I felt honored to be trusted with these things.
I finally had my gratitude. I felt my heart growing like the Grinch's. The occasional surly encounter that would normally make me seethe with irritation rolled right off of me. In 1 Corinthians 13, the entire chapter is devoted to what love is. It's patient, kind, slow to anger. So many things. I found out that by practicing kindness, it grows. The Holy Spirit is continually working in us. And those times I fail, that's where grace steps in (Romans 5:20).  The best part of love is that it never fails. Love never fails and it never gives up.
As for my experiment, it has brought me measurable joy. I'm not quitting (love doesn't give up) and I'm looking forward to building on this even further. Dear Lord, thank you for where you have placed each of us. I trust your plan for my life and I ask forgiveness for being ungrateful for the blessings I didn't notice. I pray that you would open my eyes to see people as you see them, and serve them as my neighbors. I pray that my love for others will increase and overflow, as I grow in spiritual soundness and in my faith. Thank you for loving us first, and for Your grace as I grow in you. Amen.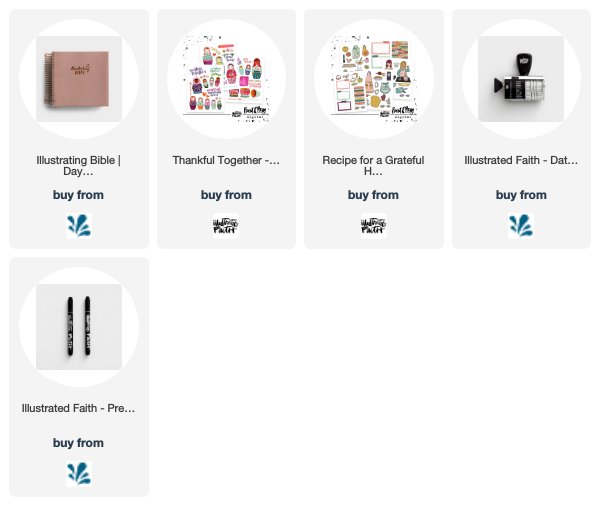 Additional Supplies: Bella Blvd Wonky Alpha Puffy Stickers McIntosh