What a TREAT to travel through God's Word this summer for Revival Camp! And this month we're in the Old Testament, which can be intimidating or seem irrelevant, but oh how wonderful it is!
In Luke 24 after his resurrection Jesus "opened the minds" of the two on the road to Emmaus, "and beginning with Moses and all the prophets, he interpreted to them in all the Scriptures concerning himself". And later appearing to his disciples in the locked room he reminded them that everything written about him in the Law of Moses and the Prophets and the Psalms must be fulfilled. And then opened their minds to understand the Scriptures.
In her devotional "Spiritual Rock" Janet shares one of those references to Jesus found in Exodus 17:1-7. Moses is instructed to "strike the rock and water shall come out of it and the people will drink." She says, "the stricken Rock, the one who was pierced for our sins, is the spiritual Rock that pours out streams of living water" (1 Cor. 10:4).
So today I wanted to incorporate the look of water on my page. I chose a few Tombow markers in shades of blue and aqua and used the "smooshing" technique to transfer color on the page. The smooshing technique involves coloring one side of plastic packaging, adding a little water, then turning it over and smooshing it on the page. Very forgiving, very fun and (in some cases…my case) very messy.
From there I cut out the globe from the backside of Shanna's thank you card included with the kit. I layered that with washi tape and alpha stickers and stamps for my title. Then I used the fun passport stamps for another background layer, added a tab and more stickers.
I love this foreshadow of Jesus in the Old Testament! Doesn't it make you want to search to see him on every page? <3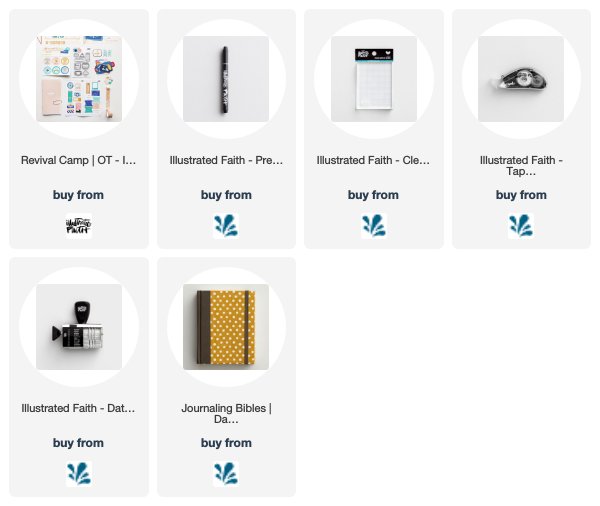 Additional Supplies: Tombow dual tip brush pens in 379, 407, 451, 452 | Staz On in jet black | Carta Bella Let's Travel card stock sticker sheet