Hello friends! It's Jill here, filling in for Elaine while she's on maternity leave. The idea for today's page popped in my head as soon as I saw that the song Oh Happy Day was the inspiration for Brianna's set Forgiven & Free. I already had spiritual birthdays on my mind from working through the Confetti kit, but this song brought me back to my college days when it was often sung at our baptisms. What a perfect excuse to document and give thanks for my baptism 18 years ago!
I did not grow up in a Christian home and my only exposure to church was when I attended youth group with my best friend in high school. I left for college at the University of Washington with my very first bible and those seeds of God's love planted in my heart. Eventually I started attending a campus ministry where a few of the women patiently studied the bible with me. They showed me God's love and sacrifice for me, and what it meant to be a Christian. One day in the summer after my freshman year, it finally clicked. In much the same way as we see here in Acts 2:36-41, I asked my new friends what I should do? How should I respond? Their answer was to gather as many friends as we could and baptize me that very day! So on that warm August day in 2001 on the shore of Lake Washington, I committed my life to Christ surrounded by my friends…and swimming children enjoying the hot summer sun! In fact, it was such a beautiful day that many of my friends stayed to swim. After celebrating and singing Oh Happy Day of course! And I headed off to work (at Blockbuster Video) with my hair wet, my heart full and that joyful song stuck in my head.
Today I want to encourage you to let the Spirit lead you when you search through the gorgeous sets in the Print & Pray shop. They may inspire you in ways the artist didn't even intend… but that's okay!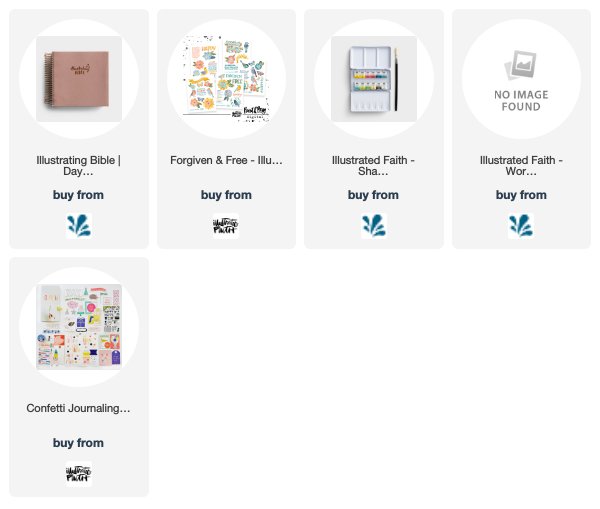 additional supplies: acrylic paint | washi from my stash | the white basics wordfetti | and a tab and fabric from the Confetti kit | clear sticker paper