Happy Monday, friends! I've got an oversized cup of piping hot black coffee and am so excited to share my week one entry from the new devotional kit, Word Nerd! This week I totally embraced my inner nerd- being cool is way overrated anyway, right?!
Our contributor tells us in week one that, "when we read and study [the written word], we get to know the real Jesus as He is". And this week as I read through John 1 all of the verses describing Jesus as light jumped out to me. This may have had something to do with my major heart eyes for that light bulb die cut, but hear me out, friends! In verse 4 Jesus is referred to as the light of all mankind, in verse 5 as the light that shines in the darkness that darkness has not overcome and in verse 9 as the true light.
"In him was life, and that life was the light of all mankind. The light shines in the darkness, and the darkness has not overcome it." John 1:4-5, NIV
As I studied this passage the idea that Jesus is the true light resonated with me. He is not just any ol' light source, He is the light! I ended up reading a sermon by Brian Bell that unpacks some of the properties of light and journaled those notes in the margin. One of my favorites was the fact that light provides guidance, because it's difficult to walk in the dark, no?
"The true light that gives light to everyone was coming into the world." John 1:9, NIV
This month's kit elements were just so perfect for jotting down these takeaways in my bible margin- I mean that "the Word lights the way" stamp?! How fitting! I added some personalized white homespun alphas and used alllll the pencil stickers alongside my notes.
Be sure to check out this week's process video and I hope you will join us as we geek out over Jesus!
xo,
Jillian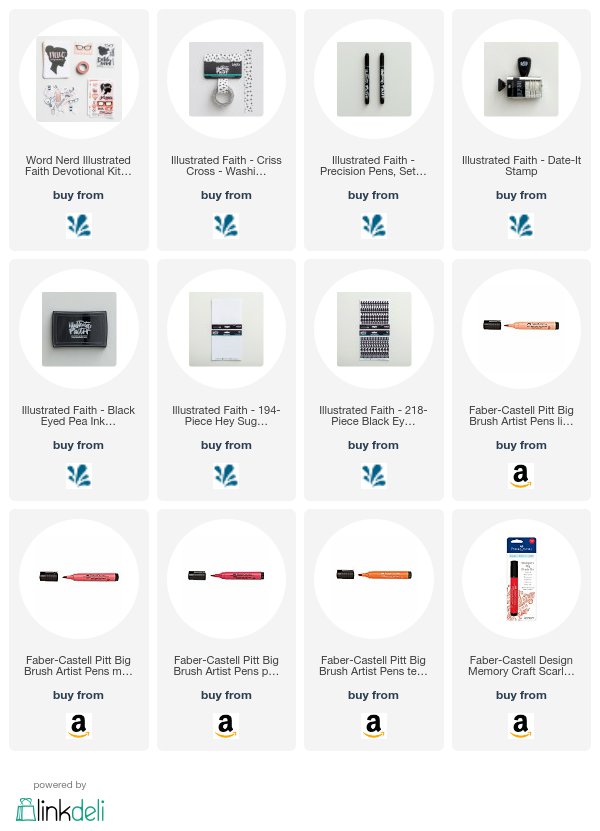 additional supplies: Studio Calico coral bay pigment ink pad, Teresa Collins tile alpha stickers