Happy Monday, friend! I'm back to share another bible journaling process video! This week I'm using the Print & Pray Shop digital release from Emily Karwoski called Daddy Dates. I love the heart behind Emily's set which is all about being intentional about making time to spend with our Heavenly Father.  Have you ever thought about how utterly amazing it is that our awesome, all-powerful Creator invites us into a personal relationship with Him?! Not only that, but He can be fully present with each one of us at the same time. Simply amazing!
In her set, Emily shares several creative ways to "date" Him. And I love the idea of dating. When dating in the beginning of a relationship we're spending time together to get to know one another (right? I mean, it's been a while). As the relationship deepens, or you get married, you continue to invest time through dating as way of expressing your commitment to the relationship and one another. And you probably like being together, too.
During my Daddy time I chose to hang out in Hebrews 12, finger painting and jotting down some takeaways from books I've been enjoying. I focused on using the blues and greens in Emily's set, along with her Smudge Alphas. And I really was finger painting. I pulled out a few Neocolor II water soluble crayons, colored on some plastic packaging, and added water drops. I dipped my finger in the water, swirled it around the pigment and swiped it on the page. Super simple and so fun!
I added some grid washi, asterisk stamps, my journaling and topped it all off with a mega date stamp and Bella Blvd puffy star stickers in coordinating colors. It didn't take long, but the time I spent in my bible was so meaningful.
If you haven't already I'd encourage you to check out Emily's set and schedule some quality time with our amazing Heavenly Father. You won't regret it! <3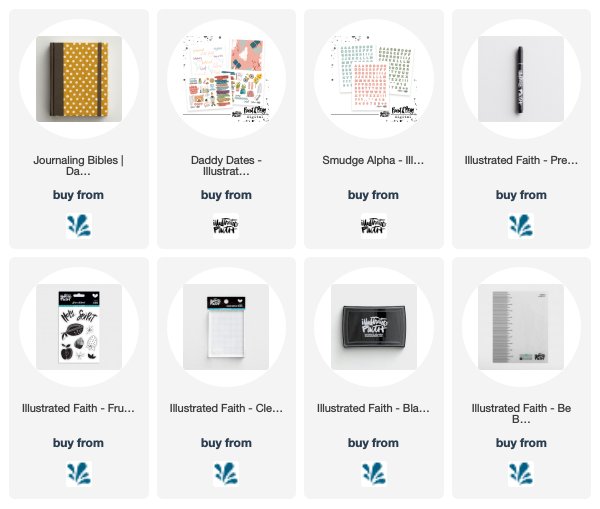 additional supplies: Avery 8665 Clear Sticker Paper | Neocolor II's in Veronese Green, Jade Green, Moss Green and Turquoise | Bella Blvd puffy star stickers in Ice Mix and Puffy Wonky alphas in Ice | Studio Calico Mega Date Stamp | Tim Holtz tiny attacher