Happy Monday! Can you believe it is December already?! Let's kick off the season with a new Bible journaling process video featuring the Come and Carol devotional kit! The first song in Come and Carol, Born is the King, is such a fun and joyful one!
So lift up your voice and sing out His praise
It's Christmas
Born is the King, rejoice in the day
It's Christmas
Make a joyful sound
It's Christmas
Let His praise resound
It's Christmas
Scripture prompts are not included in the traveler's notebook, but it's like a little treasure hunt looking for verses to journal alongside. Theses lyrics reminded me of a few psalms, and I chose to journal in Psalm 100.
Make a joyful noise to the Lord, all the earth!
Serve the Lord with gladness!
Come into his presence with singing!
In the song, the phrase it's Christmas is repeated several times. I chose to stamp that phrase down the page in alternating colors that coordinate with the kit. I used large foam stamps in an easy to read font and painted a thin layer of acrylic paint on the stamps to use as ink. It was a bit messy, but once it was complete I almost didn't want to cover it up!
Once the background was complete I layered a few of the paper pieces from the kit with a coordinating journal card to hold some of my favorite lyrics from the song. I added a tab and wordfetti with a DIY bow clip to the top of my page and secured that with the adorable kit washi.
Finally, I used several stamps from the kit to top off the page. It turned out to be such a fun and festive page!
We would love for you to join us as we Come and Carol! It's a great way to stay focused on our King during this busy season! <3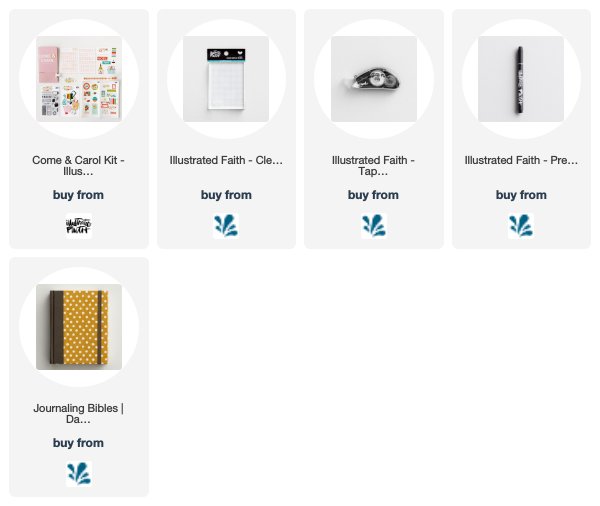 Additional Supplies: Tim Holtz Block Upper Cling Foam Stamps | Target Handmade Modern paint in Robin's Egg, Candy Apple, Jade and Avocado | CraftSmart acrylic paint in Coral | StazOn jet black ink | Tim Holtz tiny attacher