Hi friends! It's Cristin here. Today, I'd like to write about what I've been learning in the book of Mark, plus some "how-to" tips on creating a fun rainbow ombre background. In January, I started a bible reading plan. So far, it has been going through the book of Mark, passage by passage, and I've been learning so much. When I first started bible journaling 4 years ago, I began reading the word more and more, and I've realized I need a more structured, in-depth plan to take me one step further, to encourage me to dig a little deeper.
I started the reading plan in January completely stoked to take my spiritual growth to another level, ready to have that spiritual fruit, doing all of the abiding. It has been a little uncomfortable at times, when the Holy Spirit gives me a little nudge. In my last blog, I wrote about going to Jesus for that peace that only comes from Him. This week, when the plan took me through the Parable of the Growing Seed, I had another realization. Just like I try to create my own peace, and find an inner zen, sometimes I try to make things grow on my own. And then God reminded me, like He always does, that I don't cause the growth (which I already knew, but just had to be reminded about). The farmer scatters seed on the ground "the seed sprouts and grows, although he doesn't know how."
And there I have it. I'll keep showing up, studying, reading, staying on mission. But I don't have to worry about the growth. He's got it handled. I want to hurry things along, grow faster, little seedling. And those little beginnings, who knows what He has planned? I can trust Him to bring the growth, to further His Kingdom.
For the journaling, I'm using the "Cards 'n Such – Hello New" by Shawna Clingerman. I printed the "traceable" sheet onto clear sticker paper, so that I could cut out the title. I know this title can be used elsewhere in the bible. I used it here to remind me of the tiny beginnings that God grows into big things. I can trust Him for the growth. I'm excited for the new things He has in store for me. He always has the best ideas!
Since the traceable set can work with literally any background, I decided to go hog wild with a rainbow ombre. I was inspired by a recent fabric pull to stitch a rainbow pouch. I grabbed paint colors to match the fabric colors that you can see in the main photo. To create the rainbow, I swiped each color on the page, leaving a "wet" edge, and adding the next color while letting the colors blend a bit. I had to switch brushes between the lime green and blues and also the orchid pinkish/purple. The lime green and blue blended together a little too well and made a fun Kelly green.
I like to swipe a little white paint on top of the colors, and then build the color on top again, going down the rainbow, keeping the paint wet enough to blend together. I hope this makes sense! If one color takes over, tell it to get back into its lane by switching brushes and adding the color that's missing. In my rainbow, the blue kept trying to take over the lime green. Everything turned Kelly green! I switched brushes and swiped more lime green on top, and more blue to keep the blue color from turning green.
Add more paint until the rainbow is as saturated as you'd like. In the main photo at the start of the blog, you can see that I had to add a lot of turquoise to get the green to tone down. That bright green isn't even a paint color I picked out, it just sort of happened. Also, the orchid purple needed lots of layers. Some colors of paint just apply more sheer than others.  The colors I used (in rainbow order) are: Pebeo 3354 Iridescent Red Blue (art supply store), Handmade Modern Shell (Target), Martha Stewart 32007 Granny Smith (Michaels), Pebeo 357 Iridescent Blue Green, Pebeo 14 Opaque Cobalt Blue Hue, Pebeo 356 Iridescent Violet Blue.
Thank you for reading, friends!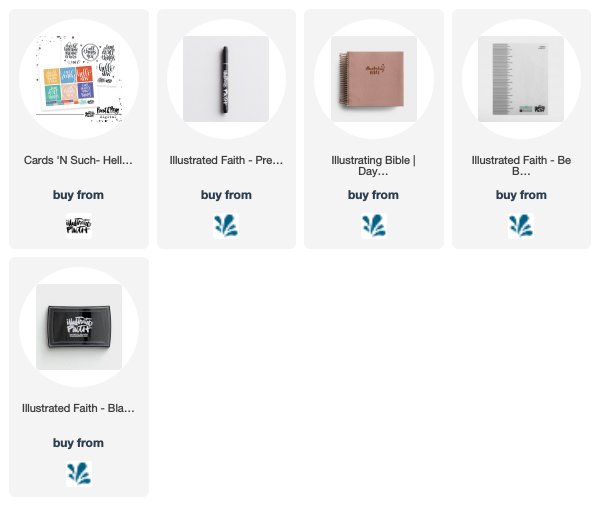 additional supplies: Bella Blvd – Puffy Hearts Stickers – Oreo Black | Studio Calico Mega Date Stamp | assorted acrylic paint